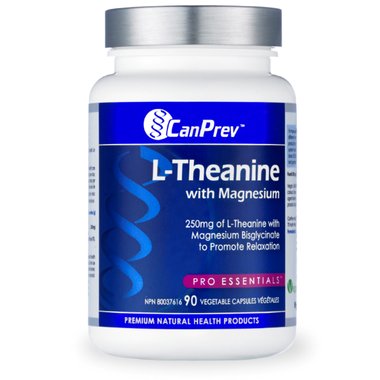 Can Prev L-Theanine 250mg 90 v-caps
L-Theanine formula provides an impressive 250 mg of pure L-theanine and 40 mg of magnesium bisglycinate per capsule, which temporarily produces mental relaxation without any sedating effects. L-Theanine is a non-protein amino acid that occurs naturally in the green tea plant (Camellia sinensis). Studies show L-Theanine induces alpha-brain wave activity, which correlates with a perceived state of relaxation. This powerful amino acid promotes a restful, relaxed state without diminishing alertness, so you can stay focused and productive.

Recommended Use: Helps to temporarily promote relaxation.

Medicinal Ingredients:
L-Theanine - 250mg
Magnesium (magnesium bisglycinate) - 20mg
Non-medicinal ingredients: Vegetable-grade magnesium stearate (1%), vegetable capsule

Directions: Adults - Take one (1) capsule daily or as directed by a healthcare practitioner.
Estimated delivery: between 1-2 days in Ontario/Quebec and 1-4 days Canada-wide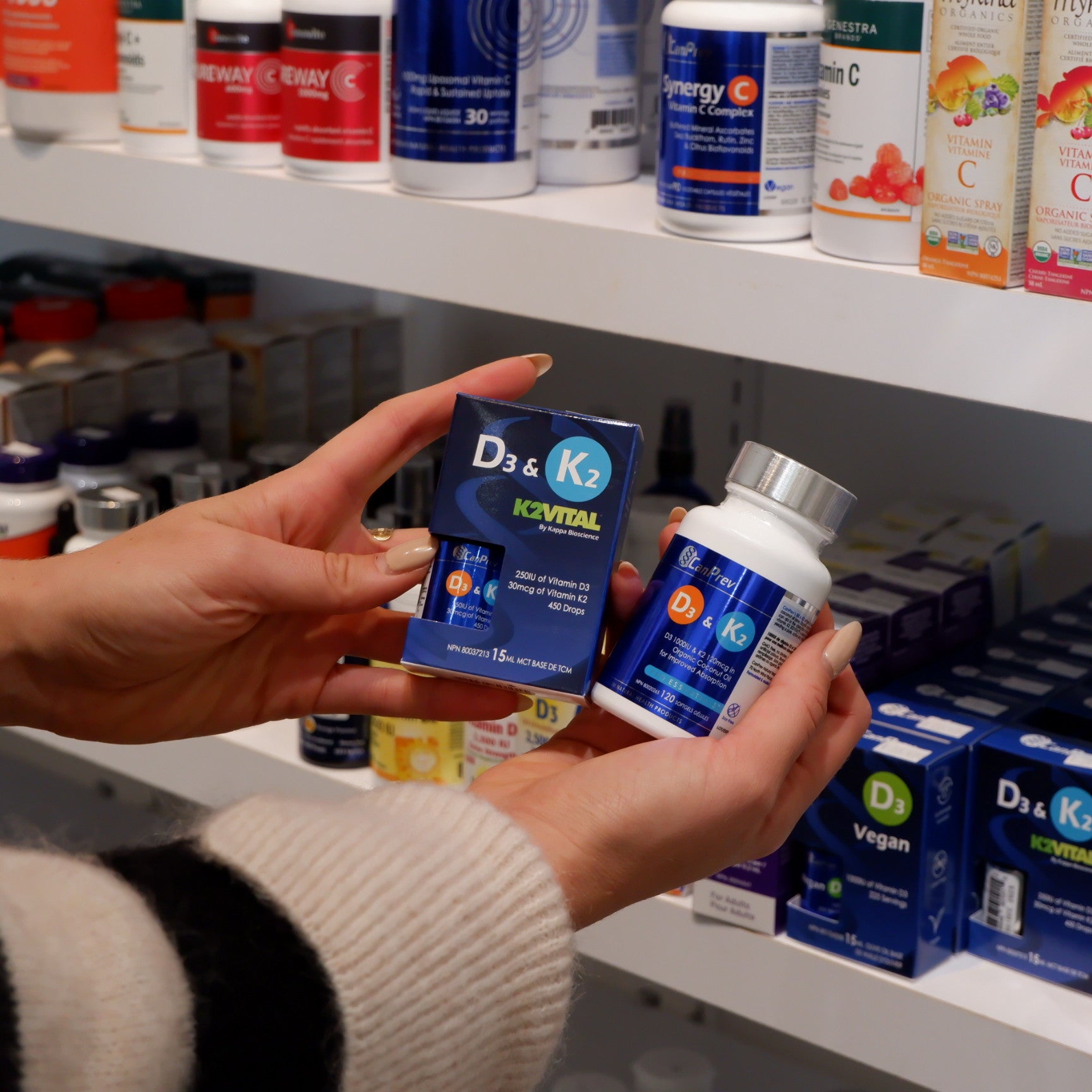 Can Prev
Can Prev was born out of a desire to make natural medicine safe, effective and accessible to everyone. Their Vision is centered around understanding root casuses, so you can find lasting solutions that allow you to live life to the fullest.


Shop Now