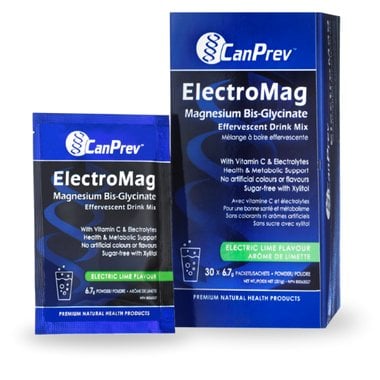 Can Prev ElectroMag Effervescent Drink- Box 30 singles
ElectroMag is a tasty effervescent drink mix with 150mg of highly absorbable magnesium and 375mg of Vitamin C in every serving. It is ideal for the maintenance of good health, helping with metabolism, wound healing, tissue repair, muscle function and strengthening bones, cartilage, teeth and gums.

Directions: Empty contents into a glass and add 150 to 250ml of water, or to taste. Age 9 and up - Take one (1) packet one (1) to two (2) times per day, or as directed by a healthcare practitioner.

Each packet (6.7g) contains: Magnesium (magnesium bisglycinate) 150mg, Vitamin C (ascorbic acid) 375mg. NMI: Citric acid, tartaric acid, sodium bicarbonate*, calcium carbonate*, potassium carbonate*, stevia, xylitol, maltodextrin, natural lemon-lime flavour, natural lemon flavour, natural lime flavour. *Provides electrolytes.

Vegan, Soy free, Gluten free, Nut free, No artificial colours, flavours or preservatives.
Estimated delivery: between 1-2 days in Ontario/Quebec and 1-4 days Canada-wide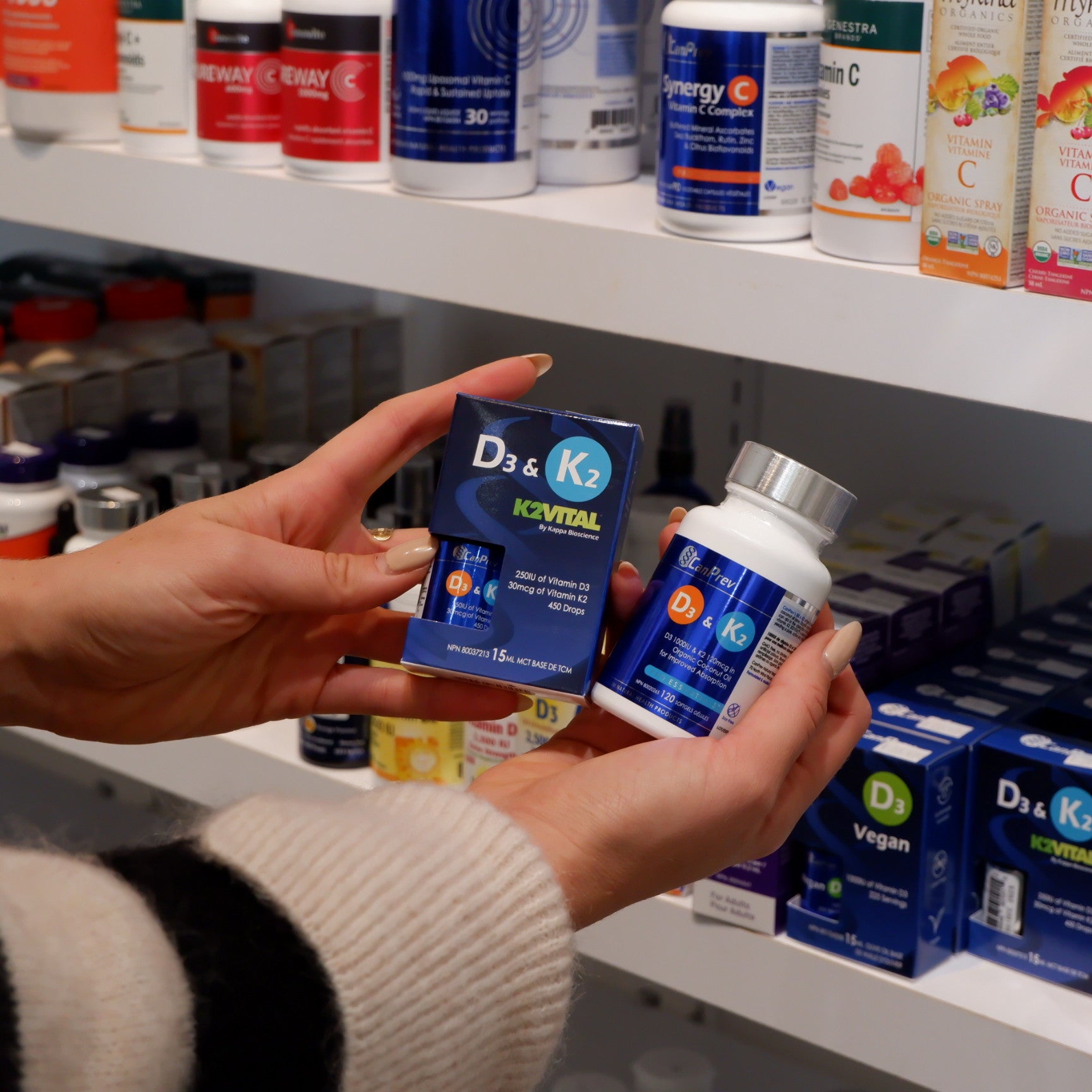 Can Prev
Can Prev was born out of a desire to make natural medicine safe, effective and accessible to everyone. Their Vision is centered around understanding root casuses, so you can find lasting solutions that allow you to live life to the fullest.


Shop Now