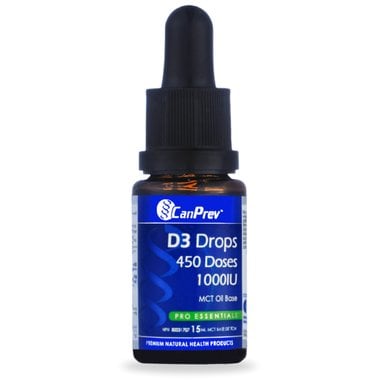 Can Prev D3 Drops 1000IU- MCT base 15mL
Vitamin D is the sunshine vitamin! A deficiency of vitamin D can result in rickets in children, and in adults, a lack of bone strength and density and even joint pain. Vitamin D is absolutely vital for the development and maintenance of bones and teeth and for absorbing and using calcium and phosphorus. In Canada, with our short winter days and relative lack of sunshine, vitamin D becomes one of the most important vitamins we could take. Delicious orange liquid format makes it easy to take this critical vitamin. There are 450 drops in every bottle!

Recommended Use: A factor in the maintenance of good health. Helps in the development and maintenance of bones. Helps in the development and maintenance of teeth. Helps to prevent vitamin D deficiency. Helps in the absorption and use of calcium. Helps in the absorption and use of phosphorus. Calcium intake, when combined with sufficient Vitamin D, a healthy diet and regular exercise may reduce the risk of developing osteoporosis.

Medicinal Ingredients: (per drop)
Vitamin D3 (cholecalciferol) - 1000 IU
Non-medicinal ingredients: Medium-chain triglyceride oil

Directions: Infants and up: take 1 drop per day, or as directed by a healthcare practitioner.
Estimated delivery: between 1-2 days in Ontario/Quebec and 1-4 days Canada-wide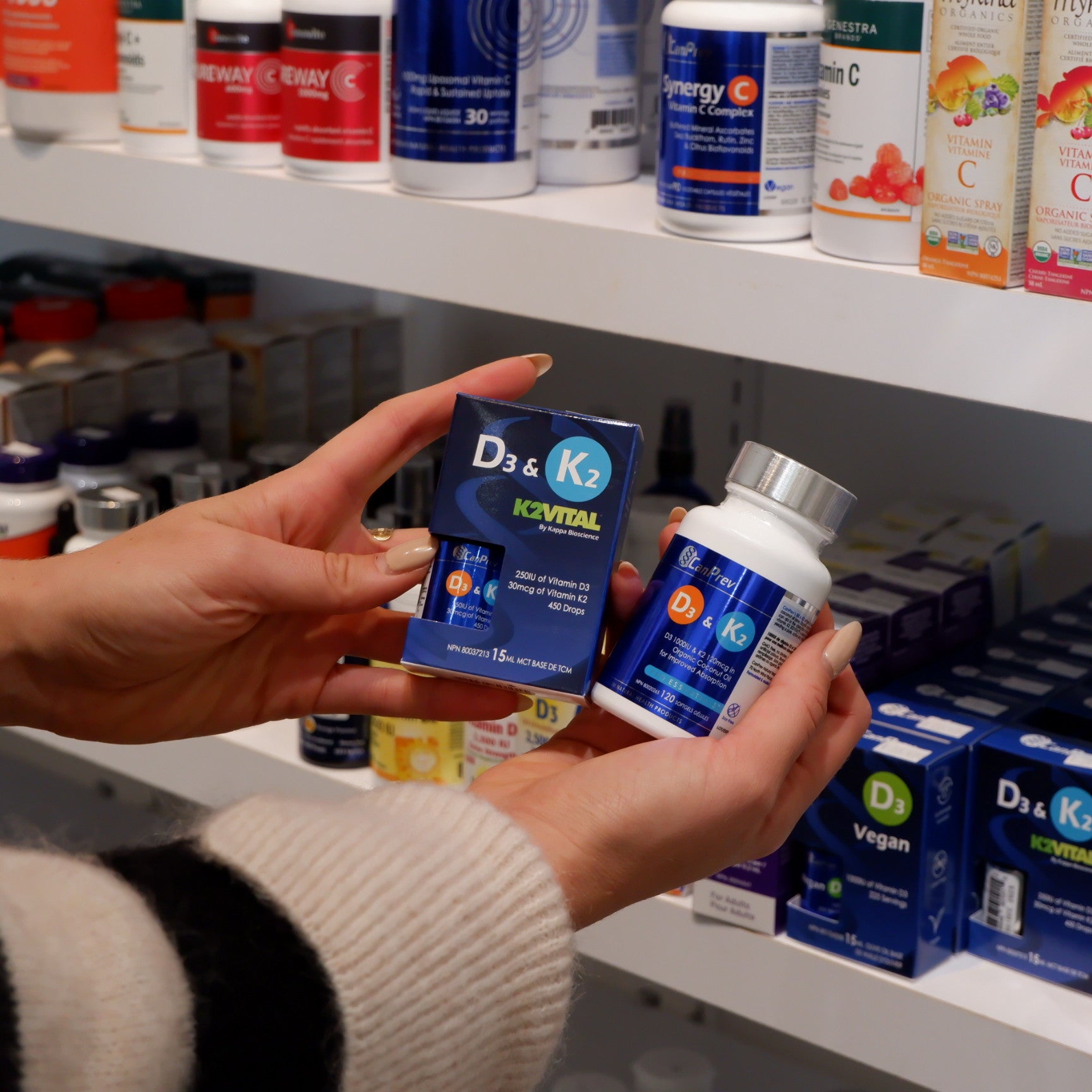 Can Prev
Can Prev was born out of a desire to make natural medicine safe, effective and accessible to everyone. Their Vision is centered around understanding root casuses, so you can find lasting solutions that allow you to live life to the fullest.


Shop Now