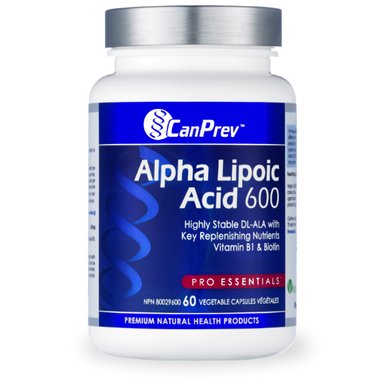 Can Prev Alpha Lipoic Acid 600 mg 60 v-caps
Alpha-lipoic acid is an antioxidant that is made by the body and is found in every cell; it helps turn glucose into energy. Thus, ALA can help promote healthy blood sugar levels, and also quench free radicals. Free radicals cause harmful chemical reactions that can damage cells in the body.

CanPrev's Alpha Lipoic Acid 600mg contains 600mg of DL-ALA, a stable and safe form of alpha lipoic acid. CanPrev's Alpha Lipoic Acid 600mg is supported with thiamine (vitamin B1) and biotin (vitamin B7) to help prevent potential nutritional deficiencies that can occur with Alpha Lipoic Acid supplementation.

MEDICINAL INGREDIENTS:

Each capsule contains
DL-Alpha lipoic acid 600mg
Thiamine (Vitamin B1) 20mg
Biotin 200mcg

Non-medicinal ingredients: Vegetable-grade magnesium stearate (1%), vegetable capsule.
Dosage: 600 mg
Estimated delivery: between 1-2 days in Ontario/Quebec and 1-4 days Canada-wide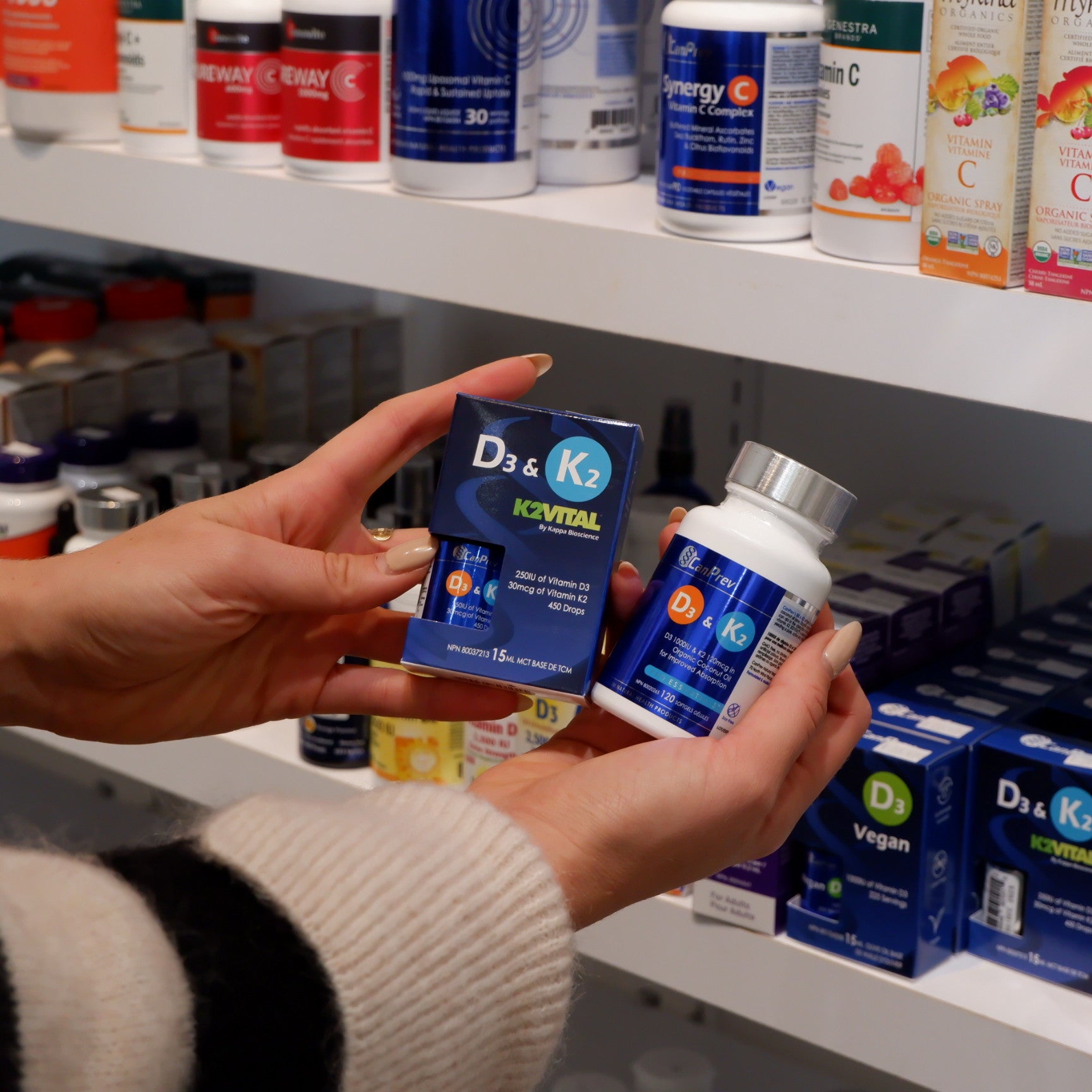 Can Prev
Can Prev was born out of a desire to make natural medicine safe, effective and accessible to everyone. Their Vision is centered around understanding root casuses, so you can find lasting solutions that allow you to live life to the fullest.


Shop Now