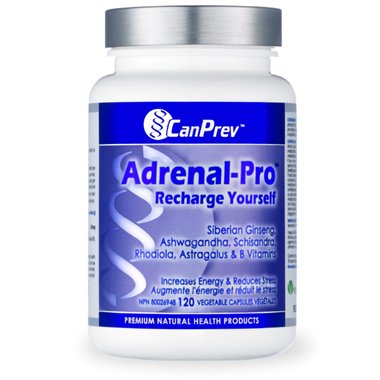 Can Prev Adrenal-Pro Recharge Yourself 120 v-caps
Adrenal-Pro Recharge Yourself is a natural health product formulated to enhance health by supporting the body during times of stress.

Adaptogens are herbs that have the properties to help increase the bodies internal resistance to stress. Adaptogenic herbs such as siberian ginseng, rhodiola and astragalus, found in Adrenal-Pro™ Recharge Yourself, have been used for centuries to help improve mental and physical performance during periods of physical stress.

CanPrev's Adrenal-Pro Recharge Yourself contains adaptogenic herbs and nutrients that help to increase energy, reduce stress and fatigue and provide an improved sense of well being. Our high stress culture puts many demands on the body's stress response.

Anyone, male or female, who may be suffering from stress or fatigue, or someone looking for natural support for more energy and general well being should consider taking Adrenal-Pro Recharge Yourself.

Recommended Use: Adrenal-Pro Recharge Yourself enhances physical and mental performance after periods of physical and/or mental exertion, increasing energy, reducing stress and fatigue and providing an improved sense of well being.

MEDICINAL INGREDIENTS (Each capsule contains)
L-Tyrosine ... 200mg
Pantothenic acid (B5, calcium d-pantothenate) ... 125mg
Ashwagandha extract 1.5% withanolides ... 100mg
Schisandra extract 1.6% schisandrins ... 75mg
Siberian ginseng extract 0.8% eleutherosides ...75mg
Rhodiola extract 3.6% rosavins ... 50mg
Astragulus extract 0.3% astragalosides ... 38mg
Vitamin B6 (pyridoxine HCL) ... 15mg
Non-medicinal ingredients: Vegetable-grade magnesium stearate (1%), vegetable capsule.

Directions: Adults - Take two (2) capsules two (2) times daily with food or as directed by a healthcare practitioner. It is recommended that Adrenal Pro™ Recharge Yourself be taken for a minimum of three (3) months. For prolonged use (over 3 months), consult a healthcare practitioner.
Estimated delivery: between 1-2 days in Ontario/Quebec and 1-4 days Canada-wide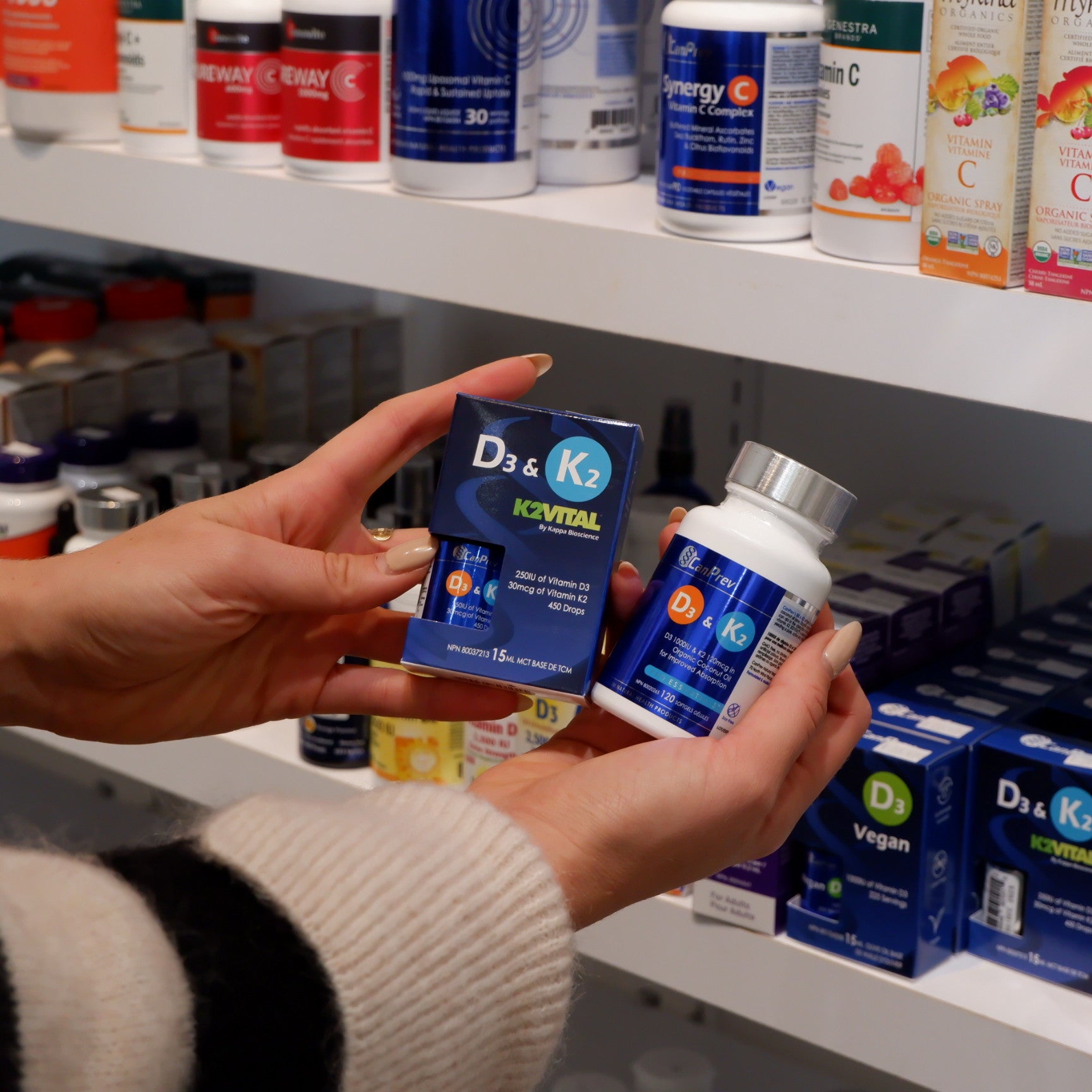 Can Prev
Can Prev was born out of a desire to make natural medicine safe, effective and accessible to everyone. Their Vision is centered around understanding root casuses, so you can find lasting solutions that allow you to live life to the fullest.


Shop Now