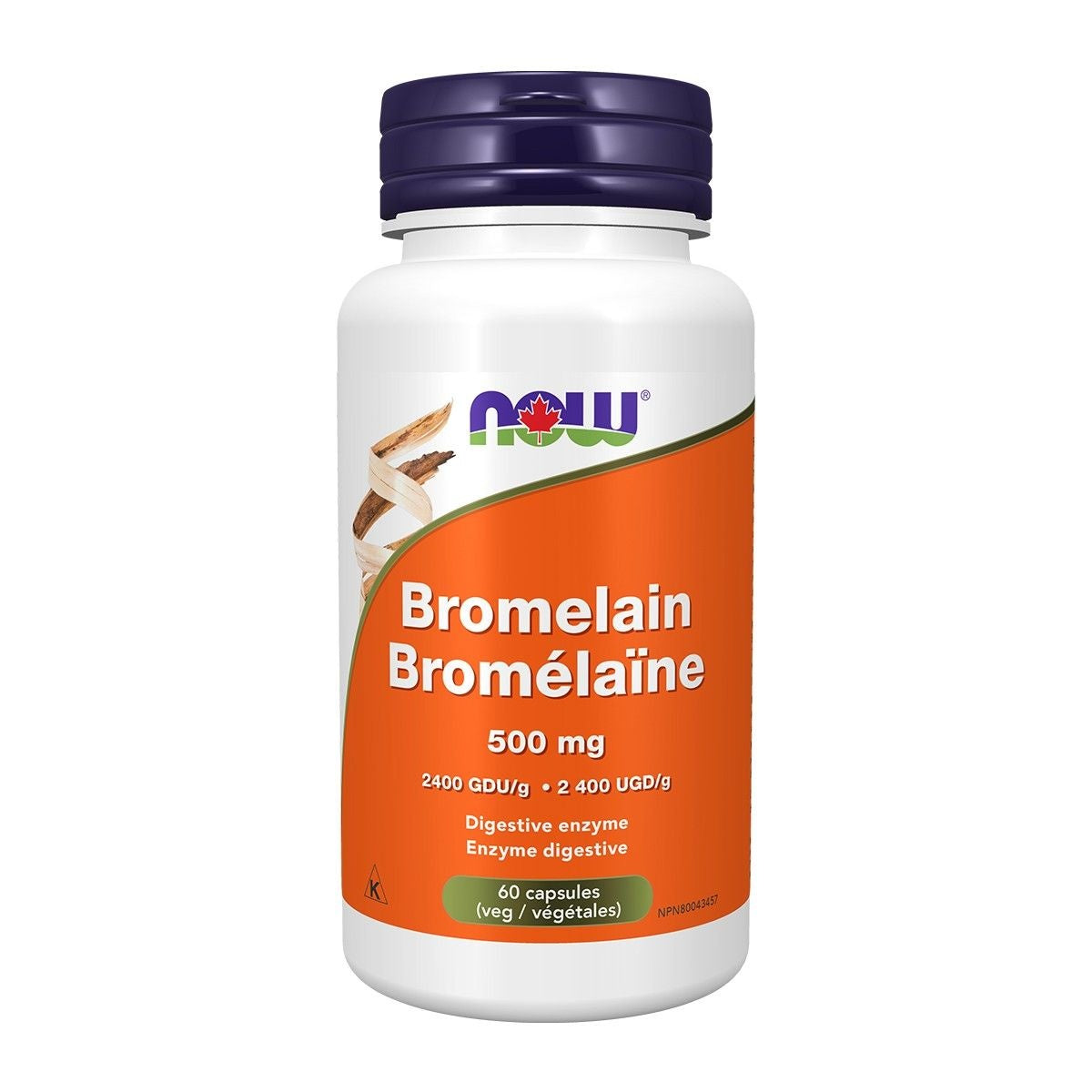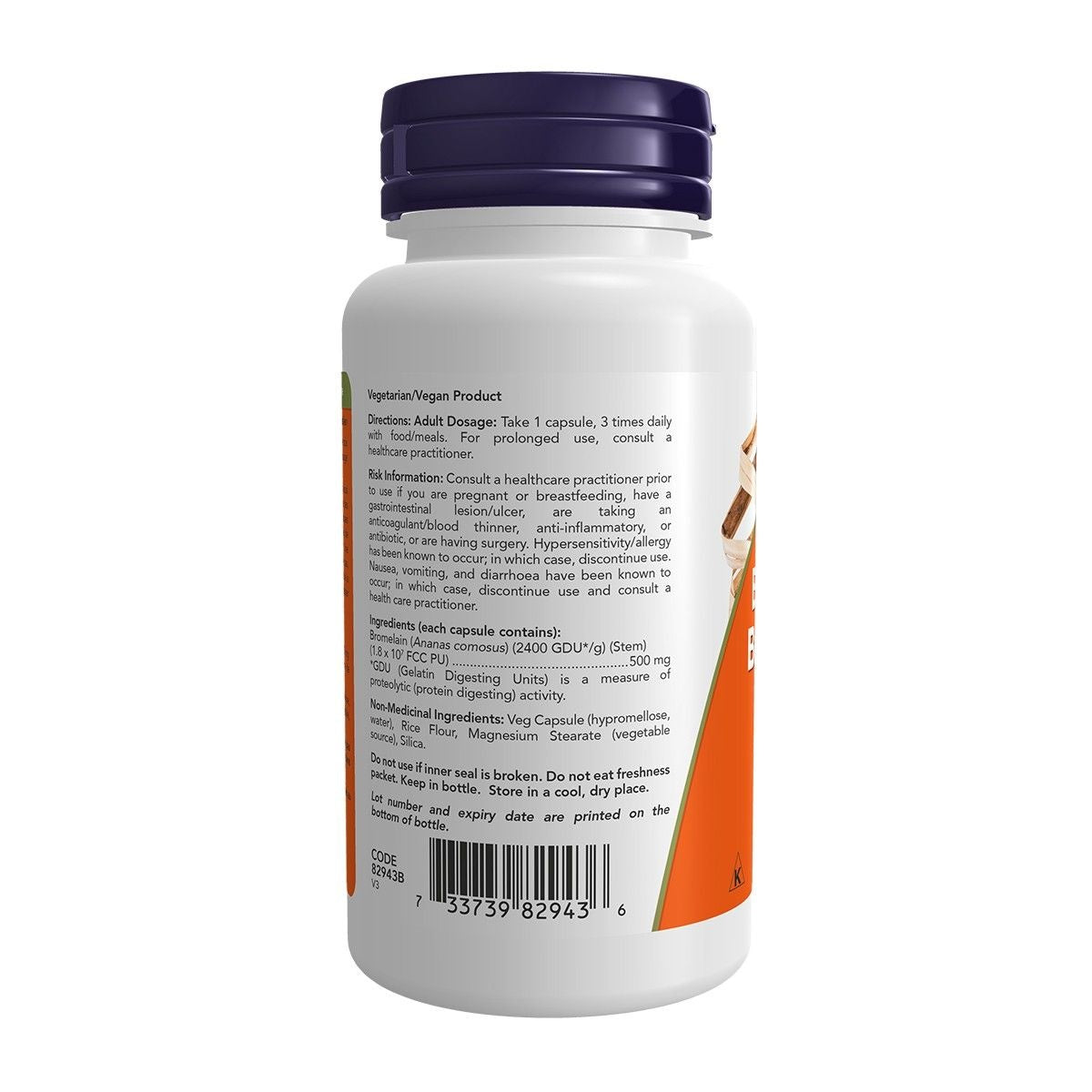 NOW Bromelain 500mg 60caps
Bromelain is a proteolytic enzyme derived from the stem of the pineapple plant that has protein-digesting properties. When taken with food, Bromelain can help to support healthy digestion; when taken between meals, it may help to support joint comfort and may help to relieve temporary soreness that is associated with muscle overuse. Bromelain is designed by nature to support proper gastrointestinal function and may also help to promote the comfort of muscles and joints.

Features:
2400 GDU/g
Supports Healthy Digestion
Joint Comfort
Directions: Adult Dosage: Take 1 capsule, 3 times daily with food/meals. For prolonged use, consult a healthcare practitioner.

Ingredients (each capsule contains): D-Mannose Powder 450mg. Cranberry (Vaccinium macrocarpon) (Fruit) 250mg (standardized to contain 1.5% proanthocyanidins)

Non-Medical Ingredients: Veg capsule (hypromellose, water), silica and magnesium stearate (vegetable source).

Caution: Consult a healthcare practitioner prior to use if you are pregnant or breastfeeding, have a gastrointestinal lesion/ulcer, are taking an anticoagulant/blood thinner, anti-inflammatory or antibiotic, or are having surgery. Hypersensitivity/allergy has been known to occur; in which case, discontinue use. Nausea, vomiting, and diarrhea have been known to occur; in which case, discontinue use and consult a health care practitioner.
Estimated delivery: between 1-2 days in Ontario/Quebec and 1-4 days Canada-wide