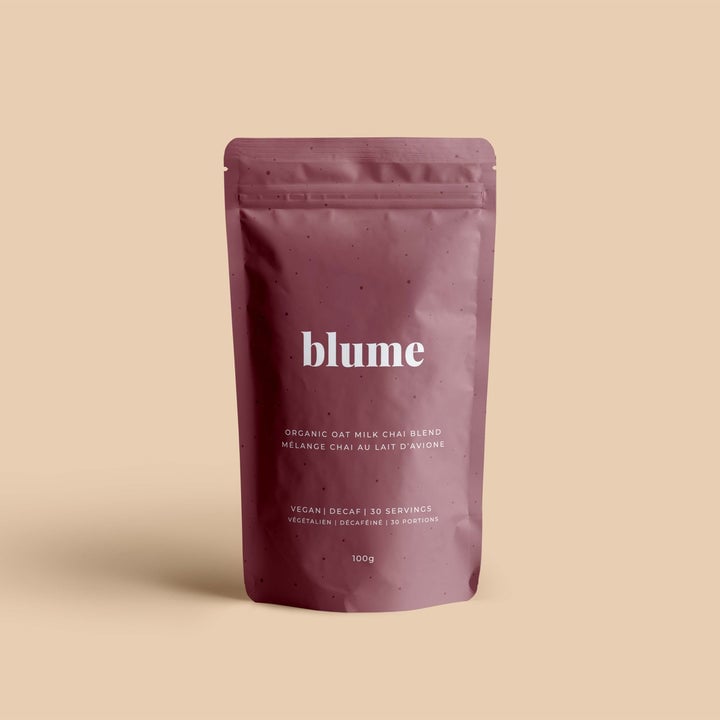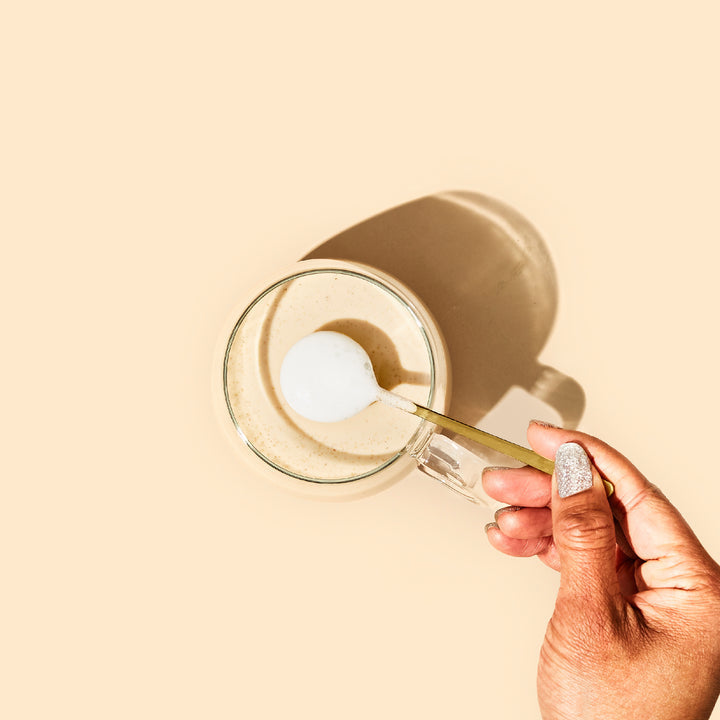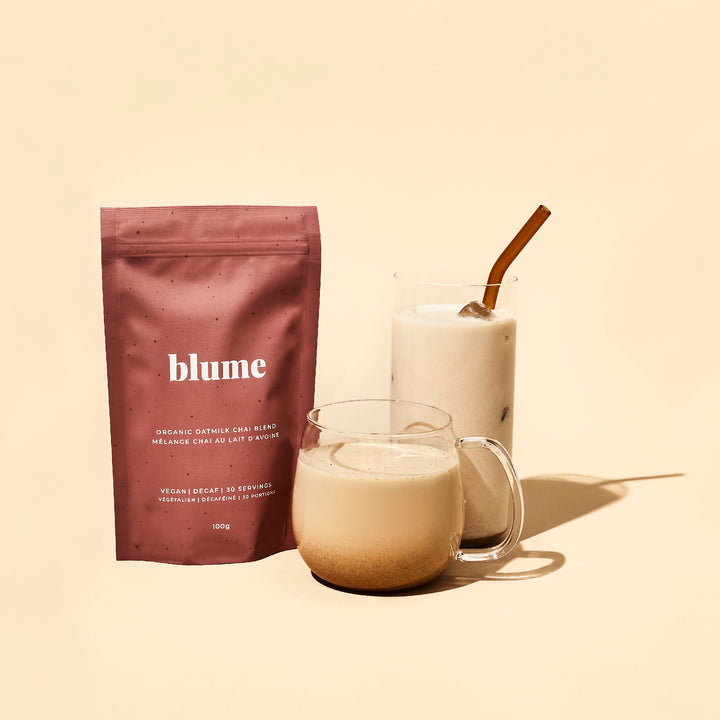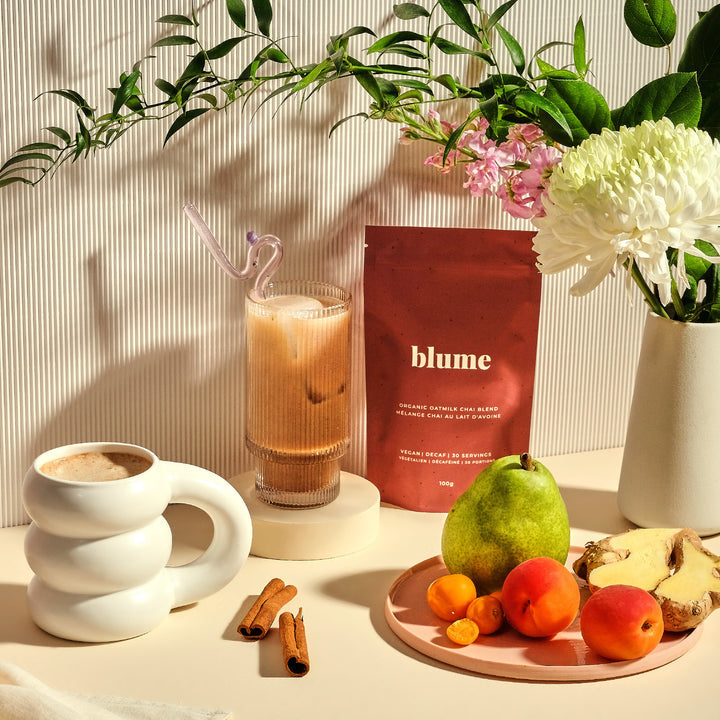 Blume Organic Oatmilk Chai
A smooth cup of Chai, but make it decaf and hold the syrup. With key ingredients found in an authentic Chai proudly sourced from organic co-operative farms in India, this blend of superfood spices is rich, bold, and oh-so-familiar with a dreamy touch of oat. Delicious hot or cold, blended with coffee or in your smoothie! Turns out the perfect chai does exist. You ready? (30 servings)
Decaf ☁ Syrup-Free ☁ Gluten-Free ☁ Vegan ☁ Organic
Ingredients:
*Black Decaf Tea Extract, *Oat Milk Powder, *Ginger Root Powder, *Cinnamon Powder, *Cardamom Powder, *Black Pepper Powder, *Ground Cloves, *Nutmeg Powder, *Fennel Powder, *Milk Thistle Powder.
*Organic
All our ingredients are micro-ground for better absorption of health benefits and more versatility. Go beyond a latte to superfood boosted smoothies, oatmeal, and energy balls.
Tastes like:
Floral cardamom, rich ginger, sweet fennel, and a spicy hint of black pepper, balanced with that creamy, dreamy oat finish you know and love. Your cha-cha-chai awaits.
Estimated delivery: between 1-2 days in Ontario/Quebec and 1-4 days Canada-wide