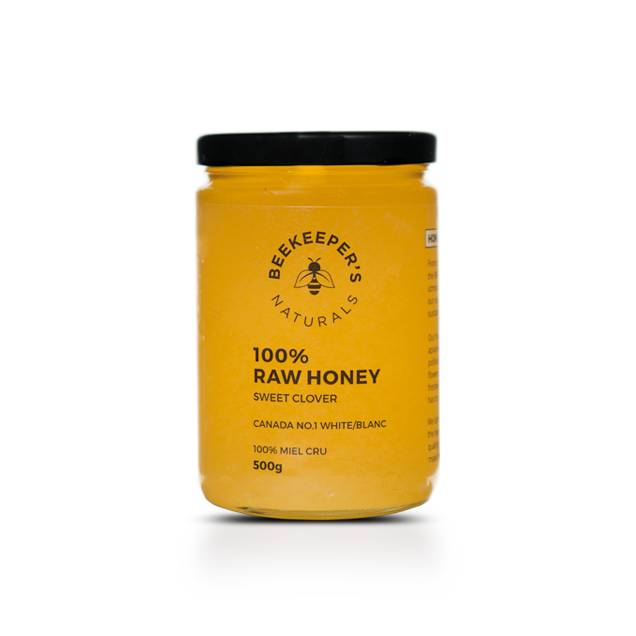 Beekeepers Naturals Sweet Clover Honey 500g
Beekeeper's Naturals 100% Raw Sweet Clover Honey is pure and all-natural. Our sweet clover honey comes from sustainable and remote apiaries on the border of a national park tending to healthy bees! We never overharvest or mix our honey with other ingredients (like fructose, agave or corn syrup). Our 100% pure sweet clover honey contains naturally occurring nutrients and enzymes, the way Mother Nature intended us to enjoy it.

This is the honey of choice for all of you with sweet tooths out there. Beekeeper's Naturals Sweet Clover Honey has a traditional sweet taste with mild undertones of gingerbread.

Directions:
Beekeeper's Naturals Raw Sweet Clover honey is perfect for baking, tea, coffee, salad dressings and more!

Ingredients:
Raw Sweet Clover Honey

Caution:
Not for children under the age of 2. Consult your healthcare practitioner prior to use if you are pregnant or breastfeeding.
Estimated delivery: between 1-2 days in Ontario/Quebec and 1-4 days Canada-wide