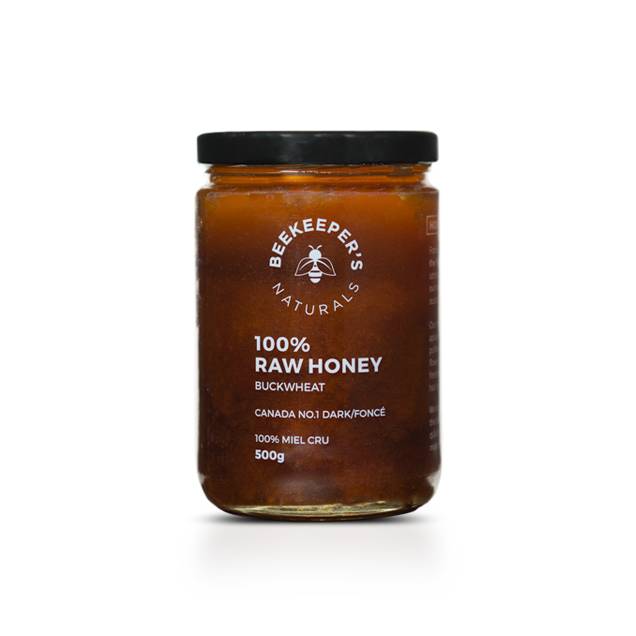 Beekeepers Naturals Buckwheat Honey 500g
Beekeeper's Naturals 100% Raw Buckwheat Honey has a unique nutritional profile with one of the highest quantities of antioxidants compared to other honeys. This rich honey comes from healthy bees in remote apiaries and is never heated or treated to bring you the purest honey in its natural form.

BKN Buckwheat honey has a robust flavour profile with a strong, full bodied taste and darker, molasses like hue. This is a pure Buckwheat Honey, we do not blend it or water it down with other varietals. We never overharvest or mix our honey with other ingredients (like fructose, agave or corn syrup).

Directions:
Add to your tea, baking, smoothie and more for a refined sugar free, #paleo health boost.

Ingredients:
Raw Buckwheat Honey

Cautions:
Not for children under the age of 2. Consult your healthcare practitioner prior to use if you are pregnant or breastfeeding.
Estimated delivery: between 1-2 days in Ontario/Quebec and 1-4 days Canada-wide