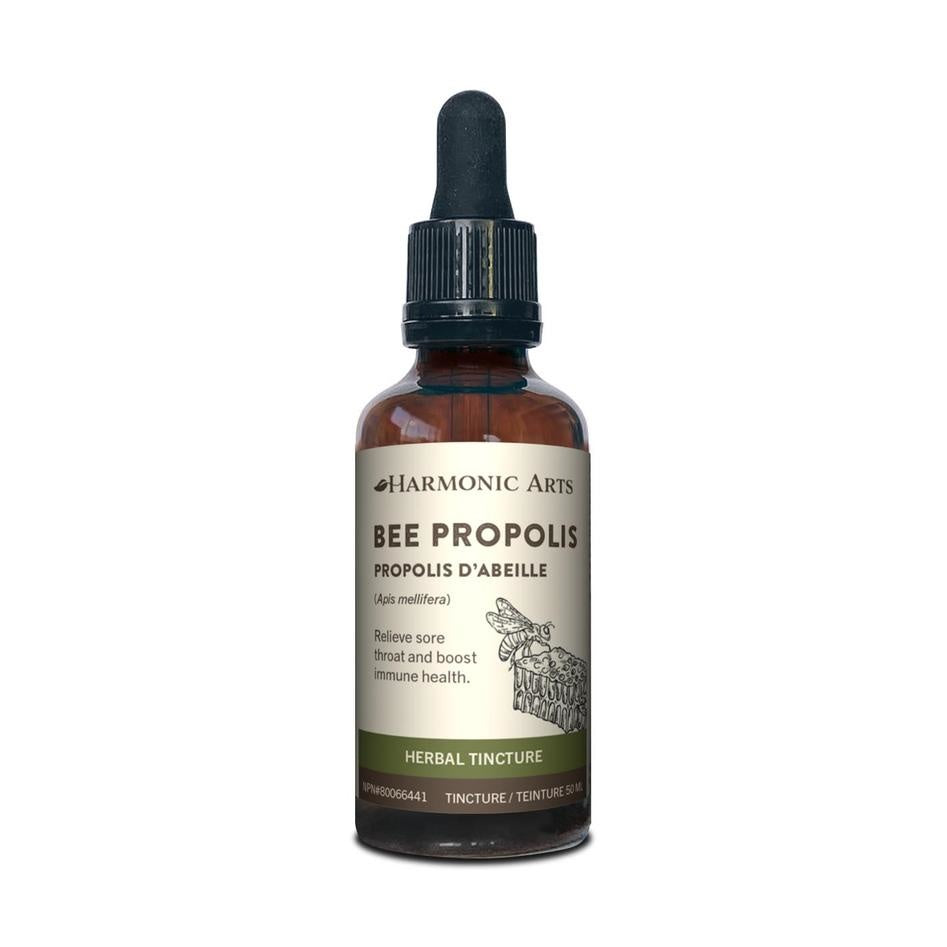 Calm throat irritation and fend off infection with our Bee Propolis Tincture.
Anti-microbial
High in antioxidants
Made with organic cane alcohol, distilled water and Bee Propolis, (Canadian wildflower)
1:4, QCE 250mg/ml
Recommended Use:
Source of antioxidants, it is traditionally used in herbal medicine to help relieve sore throat and other mouth and throat infections.
Recommended Dose:
Adults .5ml 2-4 times per day
100ml bottles come with dropper tops
Cautions and Warnings:
Consult a health care practitioner prior to use if you are pregnant or breastfeeding, or if you are allergic to bee products, poplar products or balsam of Peru.

Known Adverse Reactions:
Stop use immediately if hypersensitivity occurs.
Estimated delivery: between 1-2 days in Ontario/Quebec and 1-4 days Canada-wide