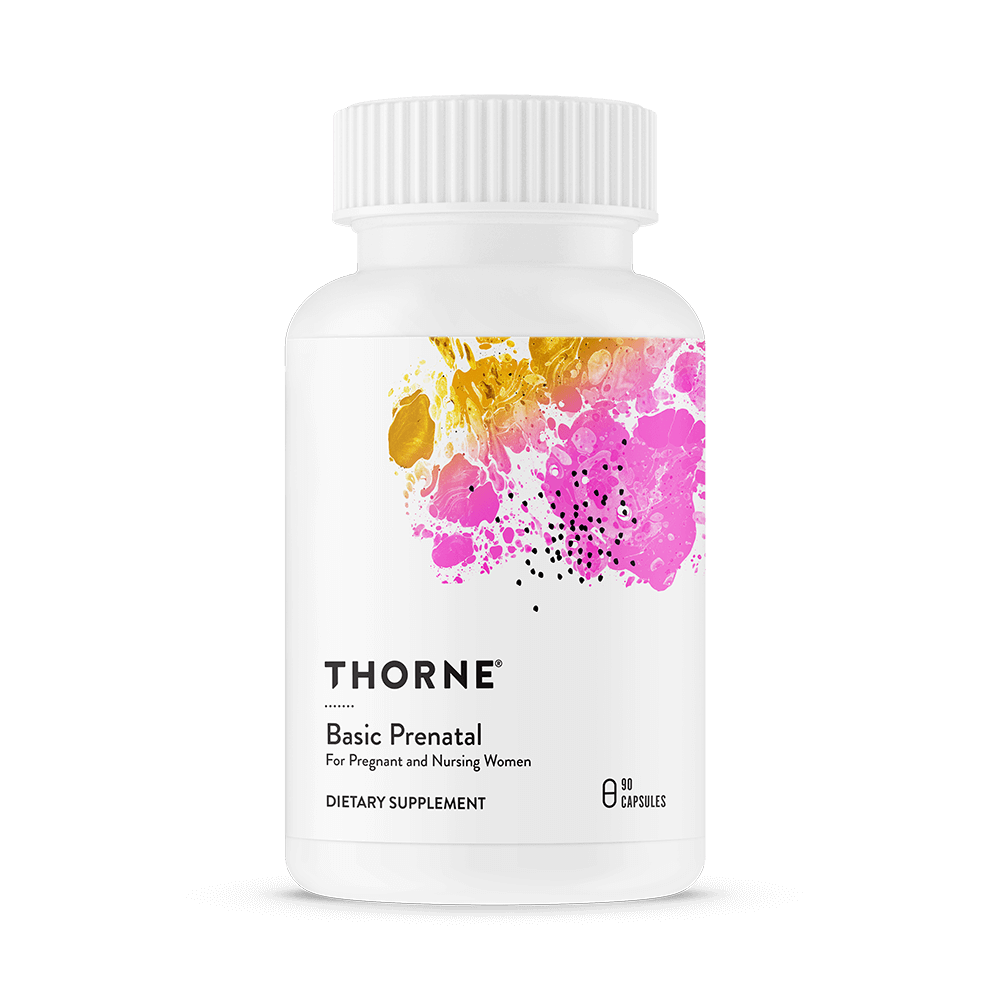 Thorne Basic Prenatal 90 caps
A complete supplement for pregnant and lactating women.
Helps to form red blood cells and function properly. Helps reduce the risk of neural tube defects when taken daily at least three months prior to becoming pregnant and during early pregnancy.
Take 1 capsule two times daily or as recommended by your health professional. Take with food. Take a few hours before or after taking other medications or natural health products.
Ingredient Amounts
Serving Size: 1 Capsules
Servings Per Container: 90
Name

Amount

Beta-Carotene
600mcg
Biotin
16.7mcg
Boron (Glycinate Complex)
334mcg
Calcium
60mg
Chromium (Nicotinate Glycinate)
34mcg
Copper (Bisglycinate)
667mcg
Folate (L-5-MTHF)
333mcg
Iodine (Potassium Iodide)
50mcg
Iron (Bisglycinate)
15mg
Magnesium (Citrate and Malate)
30mg
Manganese (Bisglycinate)
1.67mg
Molybdenum (Glycinate)
17mcg
Selenium (Selenomethionine)
16.7mcg
Vitamin A (Palmitate)
201mcg
Vitamin B1 (Thiamin HCI)
1.67mg
Vitamin B12 (Methylcobalamin)
67mcg
Vitamin B2 (Riboflavin 5'-Phosphate Sodium)
1.67mg
Vitamin B3 (Niacinamide)
10mg
Vitamin B5 (Pantothenic Acid)
6mg
Vitamin B6 (Pyridoxal 5'-Phosphate)
4mg
Vitamin C (Ascorbic Acid)
50mg
Vitamin D3
8.3mcg
Vitamin E (d-Alpha-Tocopheryl Acid Succinate)
11.2mg
Vitamin K1
34mcg
Zinc (Bisglycinate)
8.3mg
Other Ingredients: Calcium Laurate, Hypromellose Capsule, Microcrystalline Cellulose, Silicon Dioxide
Estimated delivery: between 1-2 days in Ontario/Quebec and 1-4 days Canada-wide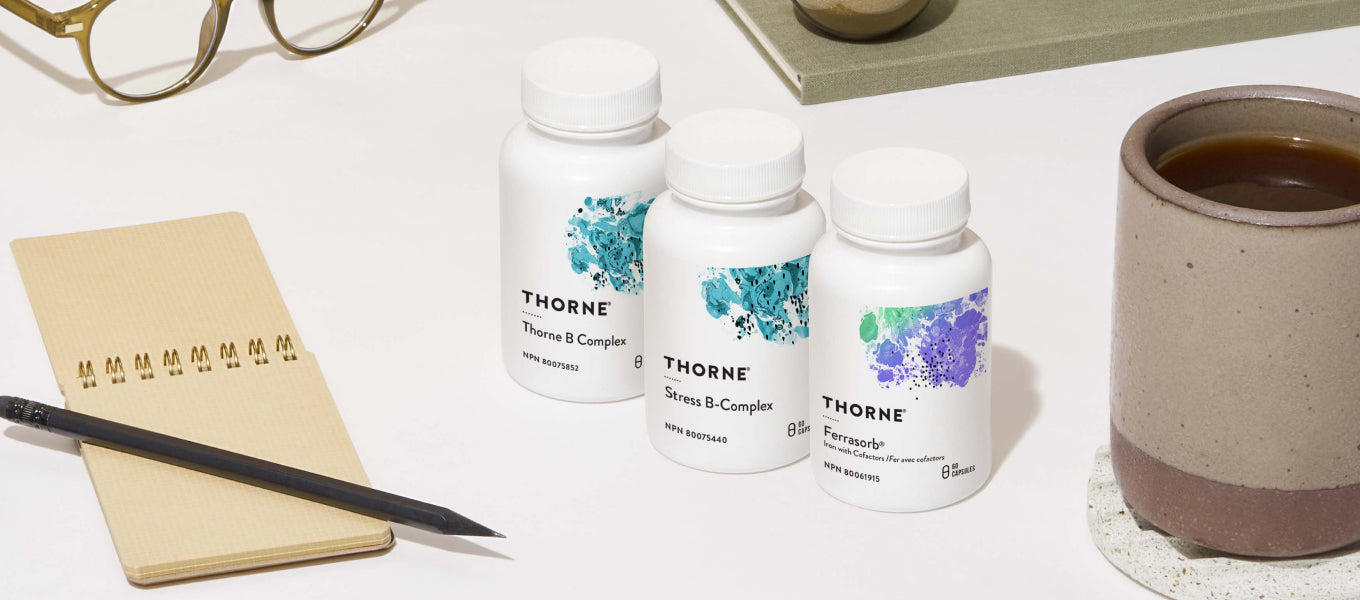 Thorne
The most trusted name in personalized, scientific wellness. Start your healthy aging journey today.
Shop Now