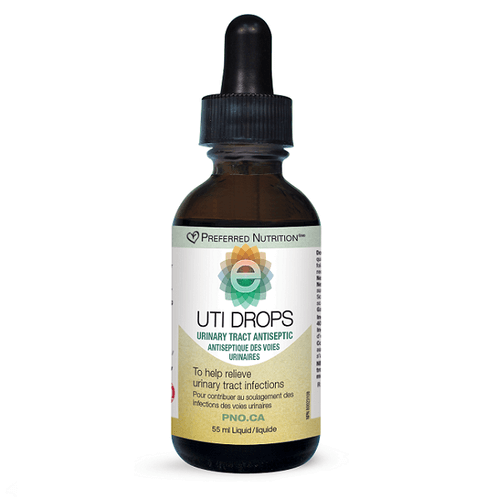 Assured Natural UTI Drops55ml
UTI E-Drops is formulated using all natural essential oils including juniper, lavender, eucalyptus and pine needle. These ingredients provide an anti-sticking factor preventing bacteria from adhering to the bladder wall along with antiseptic properties to prevent further bacterial growth.
Benefits:
Relieves UTI infections
Urinary tract antiseptic
Fast absorption
Effective results
Easy to use
Recommended Adult Dose:
Dilute 40 drops (1 ml) in small amount (1/4 cup) of water, mix well and drink. Take 3 times a day 15 minutes before meals or as recommended by your health care practitioner. Do not use undiluted!
Each 40 drops (1 ml) contains:
Medicinal ingredients:
Juniper extract . . . . . . . . . . . . 30 mg
Non-Medicinal ingredients:
Ethanol; extracts of lavender, eucalyptus and pinus sylvestris.
Estimated delivery: between 1-2 days in Ontario/Quebec and 1-4 days Canada-wide