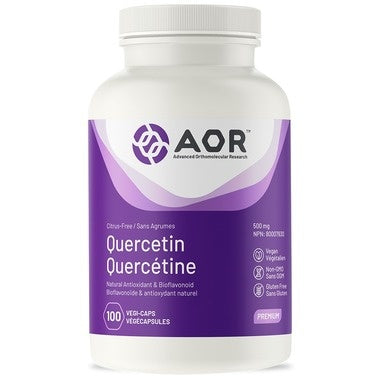 AOR Quercetin 500mg 100 caps
AOR Quercetin is the flavone aglycone (non-sugar-bound) form of the polyphenolic flavonoid rutin. Quercetin is the major bioflavonoid in the human diet and an antioxidant for the maintenance of good health.

Features:
A valuable dietary flavonoid
Helps regulate the histamine response
Ideal for allergy related skin reactions
Pure, high dose quercetin
Adult Dosage: Take 1 capsule twice daily with food, or as directed by a qualified health care practitioner.

Supplement Facts:
Serving Size: 1 Capsule Amount Per Serving
Non-medicinal ingredients: Capsule: hypromellose.

AOR Guarantees: that no ingredients not listed on the label have been added to the product. Contains no citrus, wheat, gluten, corn, nuts, peanuts, sesame seeds, sulphites, mustard, dairy, soy, eggs, fish, shellfish or any animal byproducts.
Estimated delivery: between 1-2 days in Ontario/Quebec and 1-4 days Canada-wide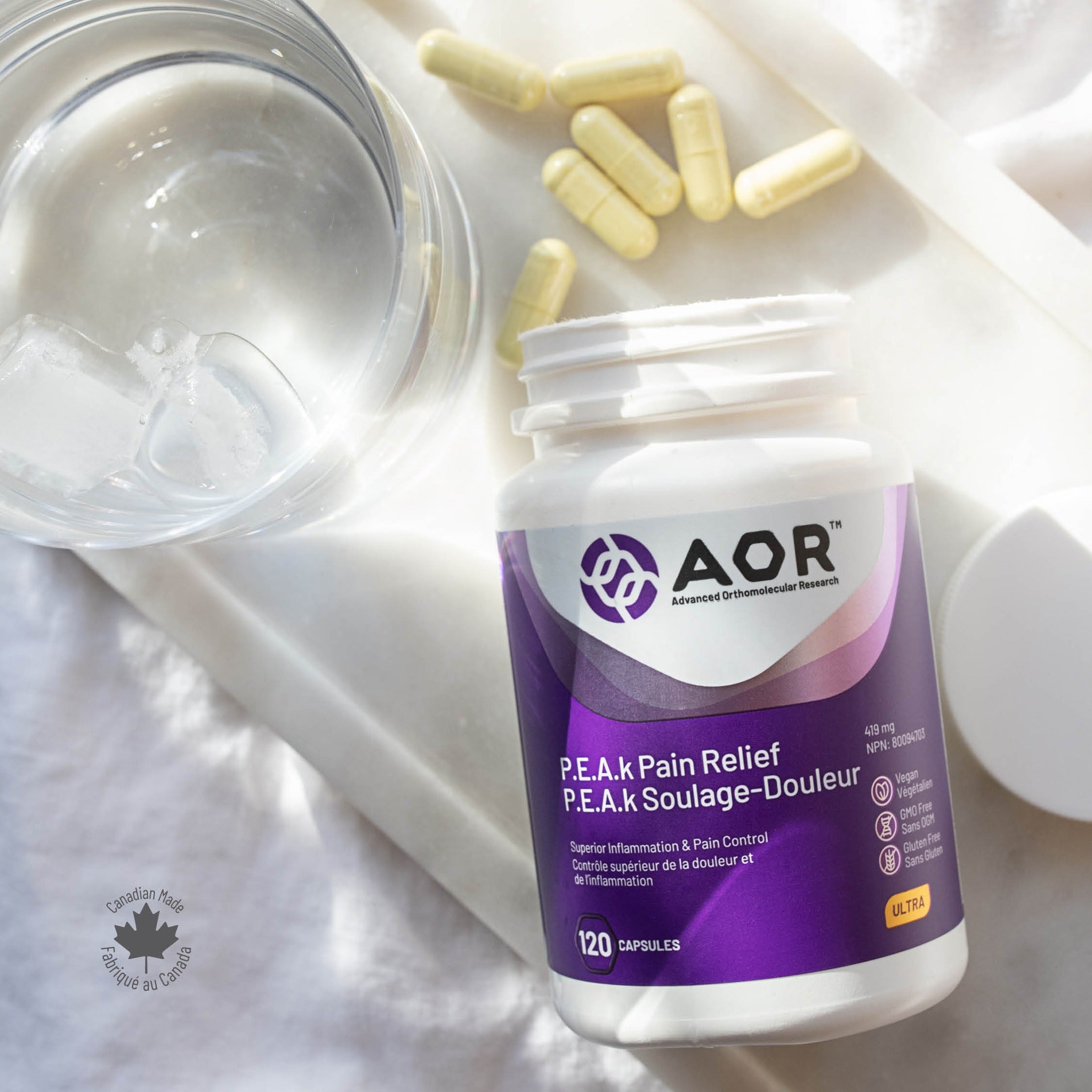 AOR
At AOR, we believe that truth and transparency are the most important values for any organization to uphold. It is through ethical discipline and evidenced-based science that we lead and advance the natural health industry. As visionaries, we seek to catalyze change and challenge conventions through continuous innovation.
Shop Now