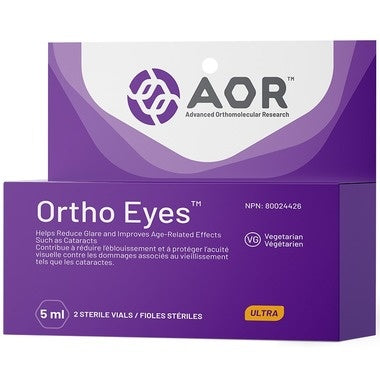 AOR Ortho-Eyes Eye Health Formula helps reduce glare and improve visual acuity against age related effects such as cataracts.

Features:
Reduces glare associated with laser eye surgery
Improves visual clarity
Eye drops backed by clinical research
Supplement Facts:
Active Ingredients: N-acetyl-carnosine 1.0%
Inactive Ingredients: Sterile Water (Opthalmic Grade Isotonic Solution pH 6.3 to 6.4), Glycerin (lubricant), citric acid, boric acid, hypromellose, potassium bicarbonate, and benzyl alcohol as a preservative.
AOR Guarantees: that no ingredients not listed on the label have been added to the product. Contains no wheat, gluten, corn, nuts, dairy, soy, eggs, fish or shellfish.

Adult Dosage: Apply 2 drops in each eye twice per day or as directed by a qualified health care practitioner.

For Proper Application of Drops: Lean head back and look up. Instill "one drop", then slowly and gently close the eye, being careful not to squeeze the eye drop out of the eye. Do not blink or reopen for 60 seconds. Repeat this procedure, if a second drop is used. Closing the eye allows each drop to be absorbed into the eye tissue. If you have neck problems, lie down or use a tilt-back chair.

To Open Container: Remove the plastic cap: While looking down on the top of the plastic cap, twist the plastic cap counterclockwise, off of the container.

Remove plastic collar below the cap: Pull straight over the tip of the container, keeping it level and square with the container. Discard plastic collar.

Puncture the tip: Replace the plastic cap by screwing it down clockwise tightly over the tip. This causes the sharp plastic tip on the inside of the cap to puncture the container tip.

To dispense a drop: Remove the plastic cap and squeeze the container gently until a drop is dispensed.

To reseal the container: Replace the cap over the container tip and twist clockwise until it is tight. Plastic cap should be replaced as soon as possible after using.

Storage: This product can be stored at a normal room temperatures, however, to obtain a maximum shelf life of the ingredients, the product should be stored in the refrigerator, but do not freeze.
Estimated delivery: between 1-2 days in Ontario/Quebec and 1-4 days Canada-wide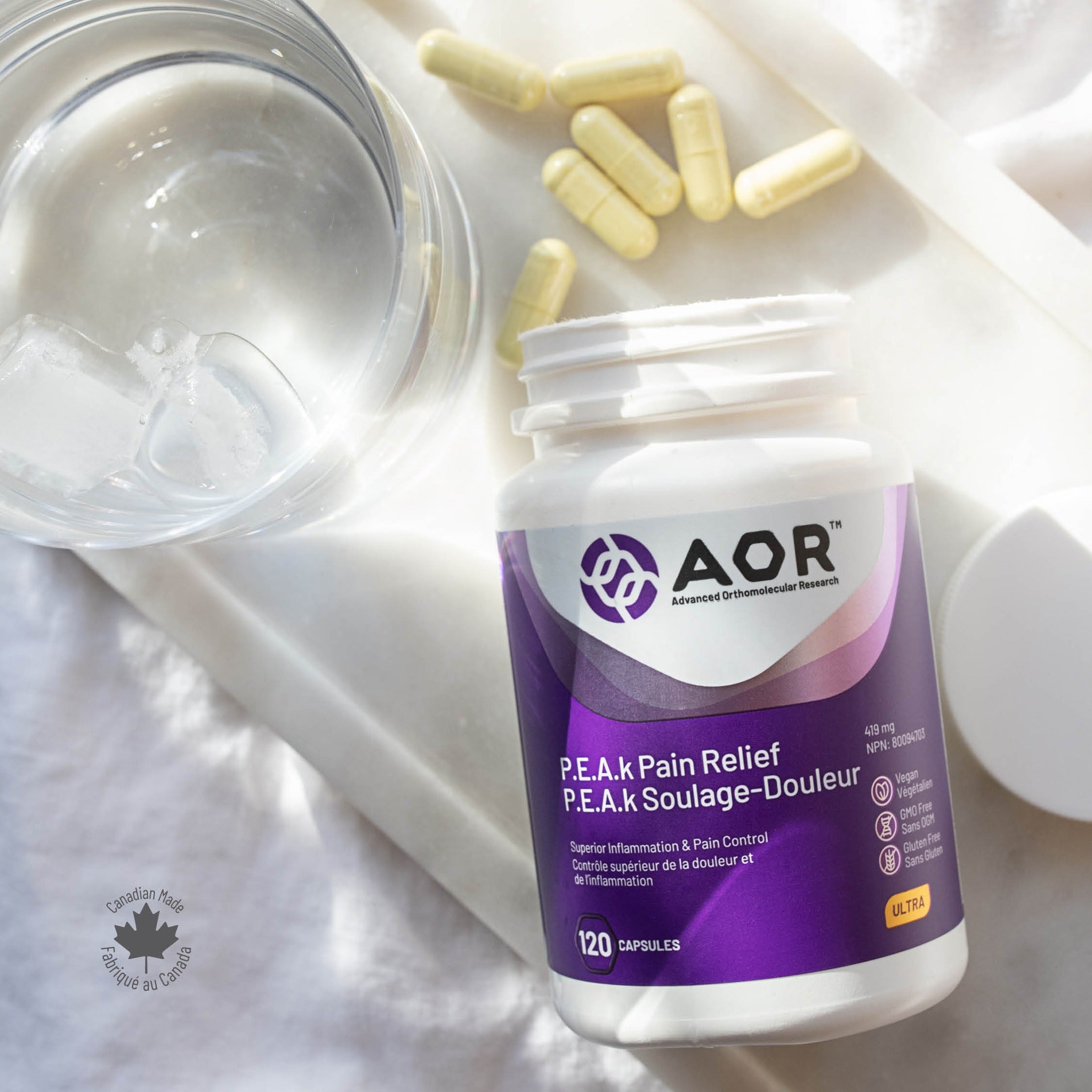 AOR
At AOR, we believe that truth and transparency are the most important values for any organization to uphold. It is through ethical discipline and evidenced-based science that we lead and advance the natural health industry. As visionaries, we seek to catalyze change and challenge conventions through continuous innovation.
Shop Now