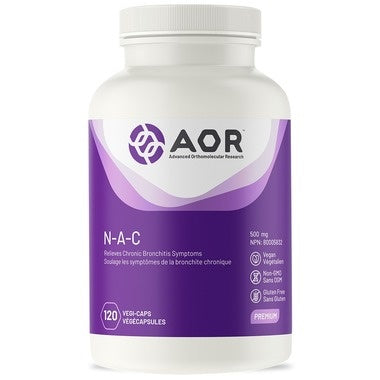 AOR N-A-C is n-acetylcysteine, which relieves the symptoms of chronic bronchitis.

NAC is an amino acid that acts as an antioxidant and is a precursor in the body to glutathione (GSH), a critical antioxidant. NAC is a more stable form of the amino acid cysteine (which is very unstable and oxidizes readily) because it has an acetyl group (CH3CO) attached. NAC is also more bioavailable and 6 times as cost-effective as the tripeptide glutathione. Glutathione consists of three amino acids: cysteine, glutamic acid and glycine. The body breaks this tripeptide apart before absorption, but the rate limiting (most valuable) amino acid for the purpose of making glutathione is the cysteine. Therefore, simply taking NAC makes much more sense.

Features:
Helps relieve symptoms of chronic bronchitis
Anti-mucus, promotes respiratory health
Protects the liver by boosting glutathione levels
Pure N-A-C with no fillers
Adult Dosage: Take 1 capsule per day, or as directed by a qualified health care practitioner.

Supplement Facts:
Serving Size: 1 Capsule Amount Per Serving
N-Acetyl-L-Cysteine 500 mg
Non-medicinal Ingredients: Capsule: hypromellose.

AOR Guarantees: that no ingredients not listed on the label have been added to the product. Contains no wheat, gluten, corn, nuts, peanuts, sesame seeds, sulphites, mustard, dairy, soy, eggs, fish, shellfish or any animal byproducts.
Estimated delivery: between 1-2 days in Ontario/Quebec and 1-4 days Canada-wide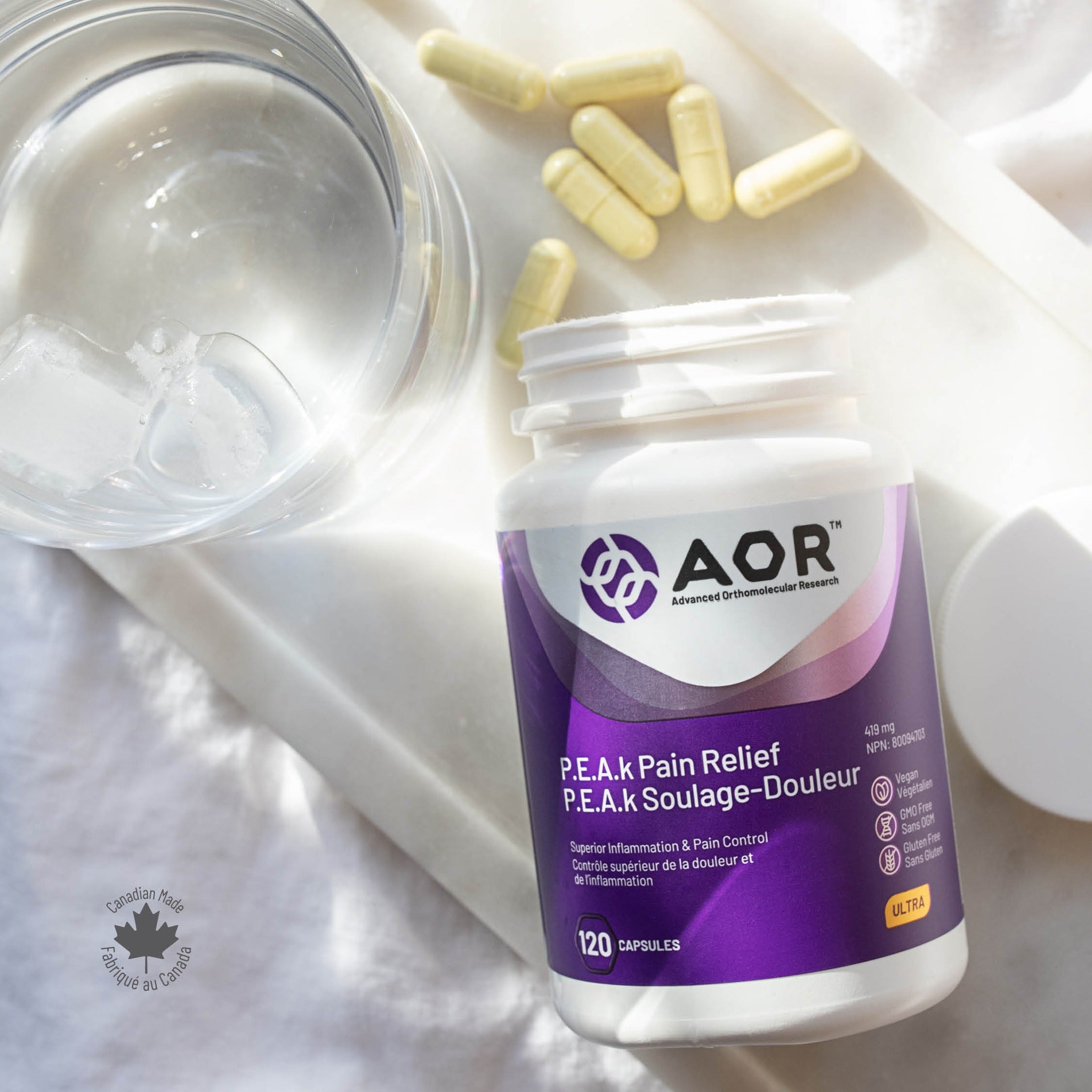 AOR
At AOR, we believe that truth and transparency are the most important values for any organization to uphold. It is through ethical discipline and evidenced-based science that we lead and advance the natural health industry. As visionaries, we seek to catalyze change and challenge conventions through continuous innovation.
Shop Now