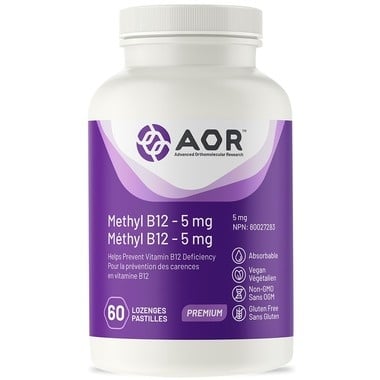 AOR B12 Methylcobalamin 60 lozenges
AOR Methylcobalamin is an active, coenzyme form of vitamin B12 and helps to prevent vitamin B12 deficiency.

Features:
High dose vitamin B12 in its most effective form
Promotes healthy nerve function
Helps prevent pernicious anemia
Pleasant tasting lozenge for enhanced absorption
Adult Dosage: Dissolve 1 lozenge under the tongue first thing in the morning, or as directed by a qualified health care practitioner

Supplement Facts:
Serving Size: 1 Lozenge
Vitamin B12 (Methylcobalamin) 5 mg
Non-medicinal ingredients: sodium stearyl fumarate, xylitol, cellulose gum.

AOR Guarantees: that no ingredients not listed on the label have been added to the product. Contains no wheat, gluten, corn, nuts, peanuts, sesame seeds, sulphites, mustard, soy, dairy, eggs, fish, shellfish or any animal byproduct.
Estimated delivery: between 1-2 days in Ontario/Quebec and 1-4 days Canada-wide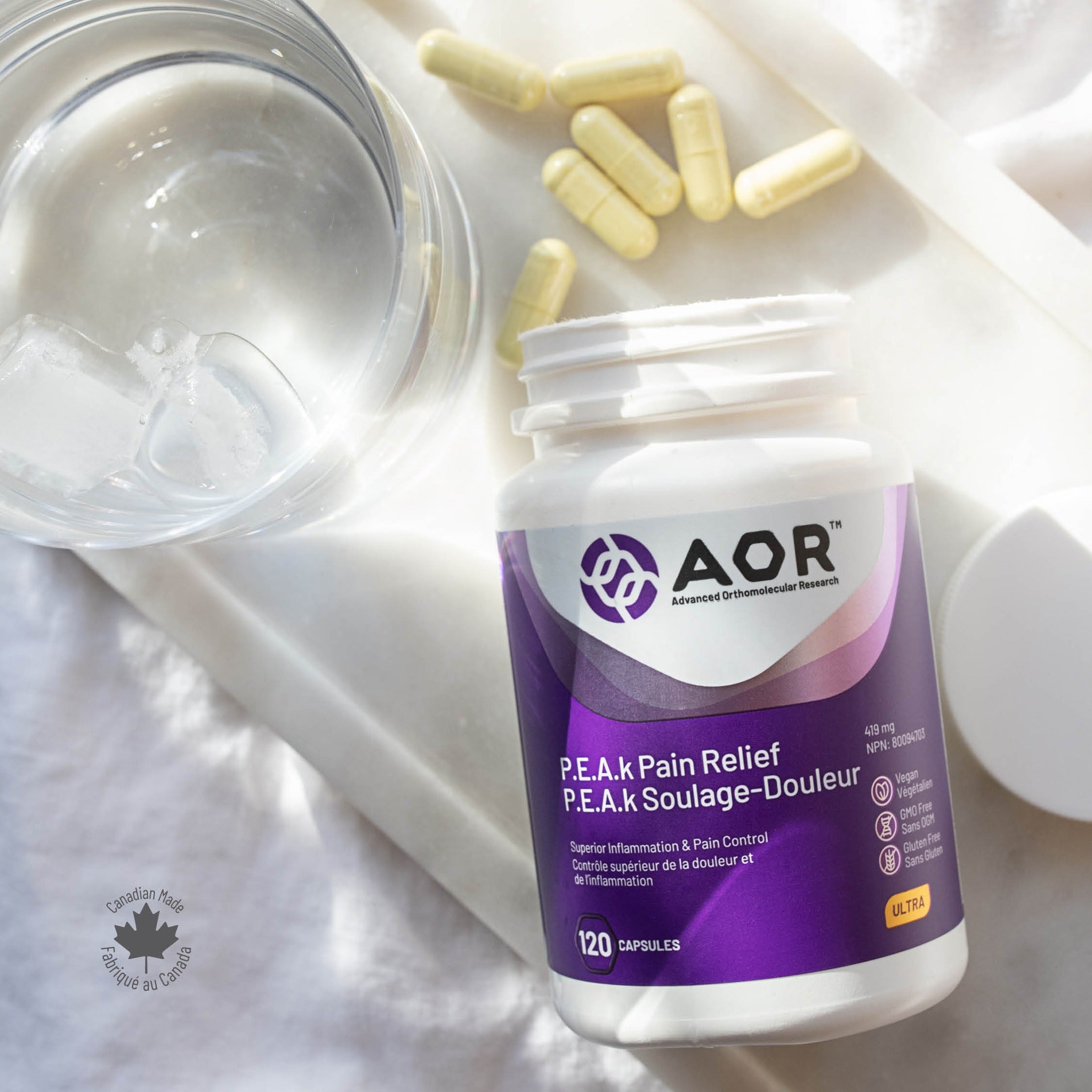 AOR
At AOR, we believe that truth and transparency are the most important values for any organization to uphold. It is through ethical discipline and evidenced-based science that we lead and advance the natural health industry. As visionaries, we seek to catalyze change and challenge conventions through continuous innovation.
Shop Now