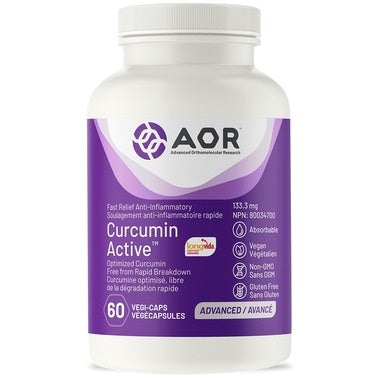 AOR Curcumin Active Fast Relief 60 caps
Curcumin Active™ is a high dose of the most absorbable optimized Curcuma longa formula that is free from rapid breakdown. It is traditionally used in herbal medicine as a powerful anti-inflammatory to help relieve severe joint pain and chronic inflammation.
Supplements Facts
SERVING SIZE: 1 CAPSULE
AMOUNT
Longvida® Optimized Curcumin* (from Curcuma longa root 25-30:1)
133.3 mg

*LONGVIDA® is a registered trademark of Verdure Sciences Inc. International, patent pending.
Non-medical ingredients:
ascorbyl palmitate, microcrystalline cellulose, soy lecithin, stearic acid, maltodextrin, silicon dioxide, sodium stearyl fumarate. Capsule: hypromellose.
Guarantees
AOR™ guarantees that no ingredients not listed on the label have been added to the product. Contains no wheat, gluten, nuts, peanuts, sesame seeds, sulphites, mustard, eggs, dairy, fish, shellfish or any animal byproduct.
Adult Dosage
Take 1 to 2 capsules daily, or as directed by a qualified health care practitioner.
Estimated delivery: between 1-2 days in Ontario/Quebec and 1-4 days Canada-wide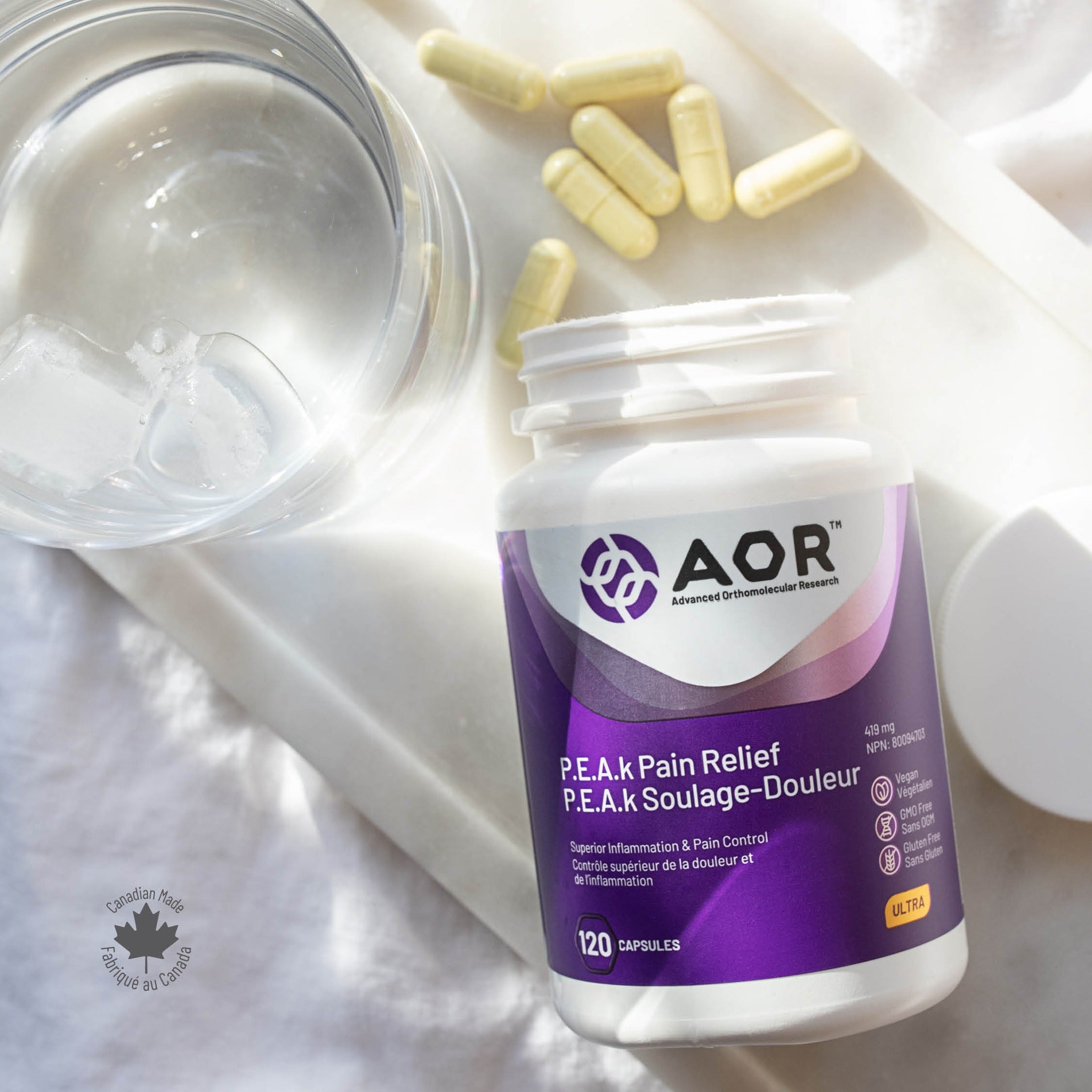 AOR
At AOR, we believe that truth and transparency are the most important values for any organization to uphold. It is through ethical discipline and evidenced-based science that we lead and advance the natural health industry. As visionaries, we seek to catalyze change and challenge conventions through continuous innovation.
Shop Now