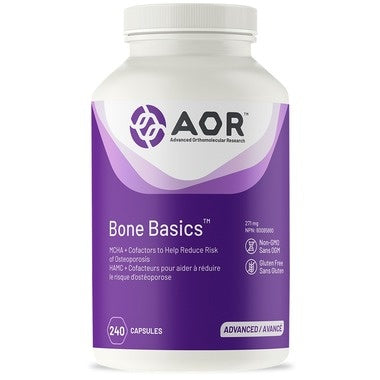 AOR Bone Basics is a full-spectrum bone health formula that contains various nutrients at balanced doses in their most effective forms known to promote healthy bone formation and joints. Due to the type of calcium provided by Bone Basics, this formula not only slows bone loss but may even promote both growth. Bone Basics now contains both MK-4 and MK-7 as sources of Vitamin K2.

AOR Bone Basics features a hydroxyapatite complex (MCHC), an extract of bovine bone derived from New Zealand pasture-fed, free-range livestock not subjected to routine antibiotics or rBGH. Calcium intake, when combined with sufficient vitamin D, a healthy diet, and regular exercise, may reduce the risk of developing osteoporosis.

Features:
Increases calcium absorption
Stimulates bone growth
Effective sources in research-based doses and forms
Adult Dosage: Take up to 6 capsules daily with meals, or as directed by a qualified health care practitioner.Take a few hours before or after taking other medications.

Supplement Facts:
Serving Size: 6 Capsules
Calcium (from bone meal [MCHC]) * 1000 mg
Phosphorus (from bone meal [MCHC])* 455 mg
Boron (citrate) 700 mcg
Copper (citrate) 1 mg
Magnesium (citrate, oxide) 420 mg
Manganese (bisglycinate) 5 mg
Zinc (citrate) 11 mg
Vitamin C (ascorbic acid) 200 mg
Vitamin K2 120 mcg
- MK-4 60 mcg
- MK-7 (from soy) 60 mcg
Vitamin D3 (Cholecalciferol) 1000 IU (25 mcg)
Glucosamine Sulfate KCl (vegetarian) 300 mg
*Ossein Microcrystalline Hydroxyapatite Complex (MCHC) is lyophilized bone meal guaranteed free of bovine spongiform encephalopathy.

Non-medicinal ingredients: tocopherols, sunflower oil, gum Arabic, sucrose, starch, tricalcium and dicalcium phosphate. Capsule: hypromellose.

AOR Guarantees: that no ingredients not listed on the label have been added to the product. Contains no wheat, gluten, nuts, peanuts, sesame seeds, sulphites, mustard, dairy or eggs.
Estimated delivery: between 1-2 days in Ontario/Quebec and 1-4 days Canada-wide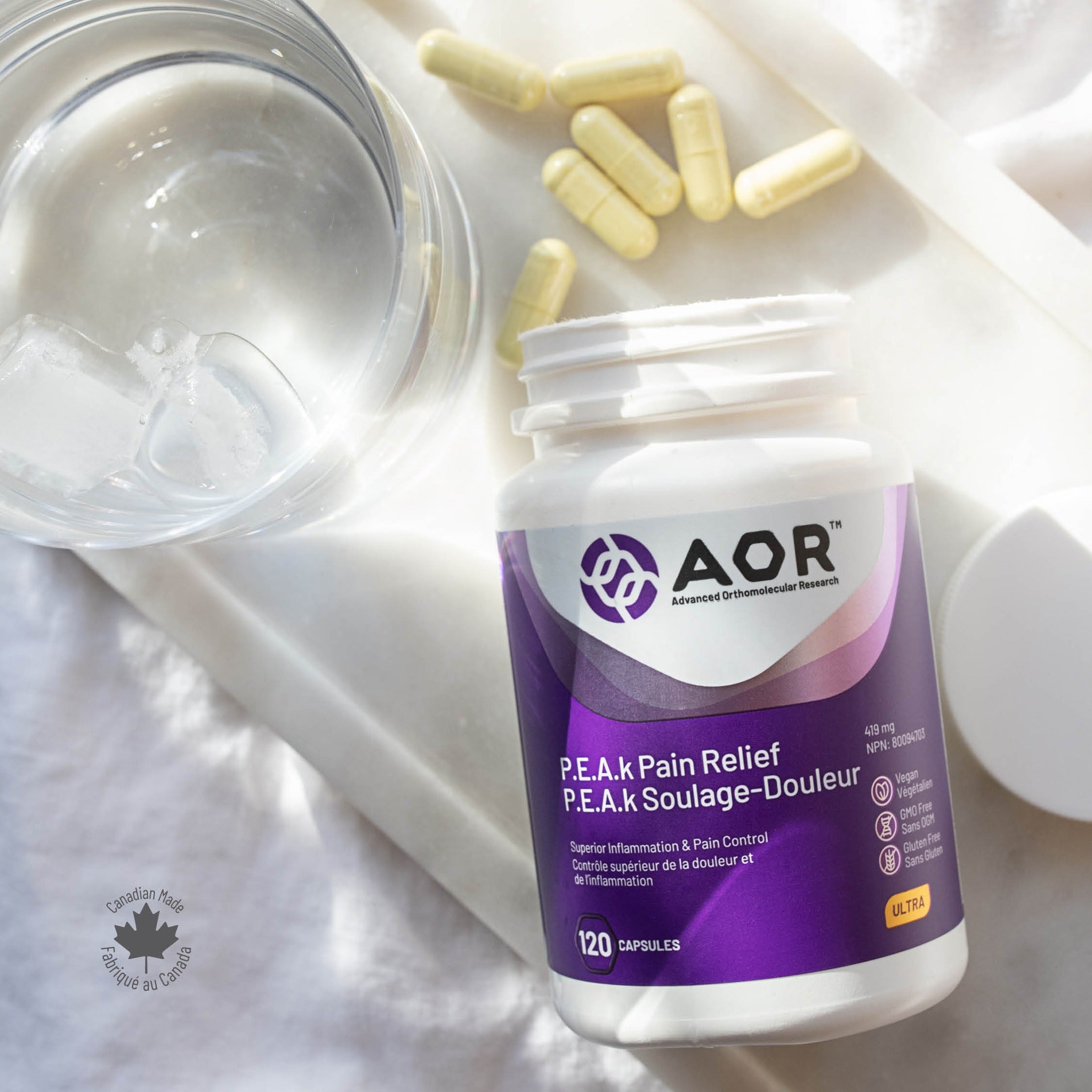 AOR
At AOR, we believe that truth and transparency are the most important values for any organization to uphold. It is through ethical discipline and evidenced-based science that we lead and advance the natural health industry. As visionaries, we seek to catalyze change and challenge conventions through continuous innovation.
Shop Now