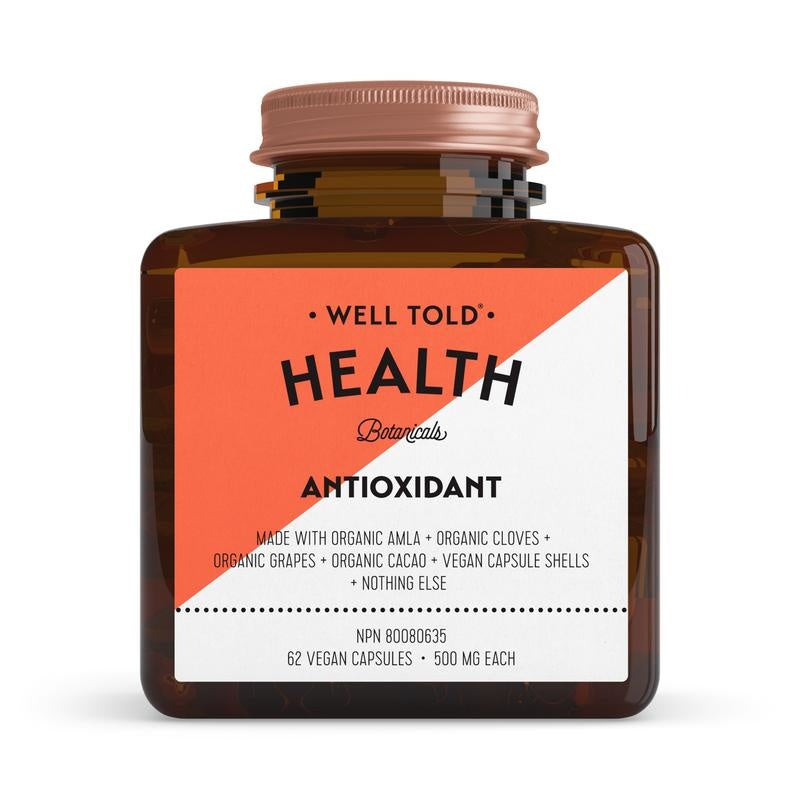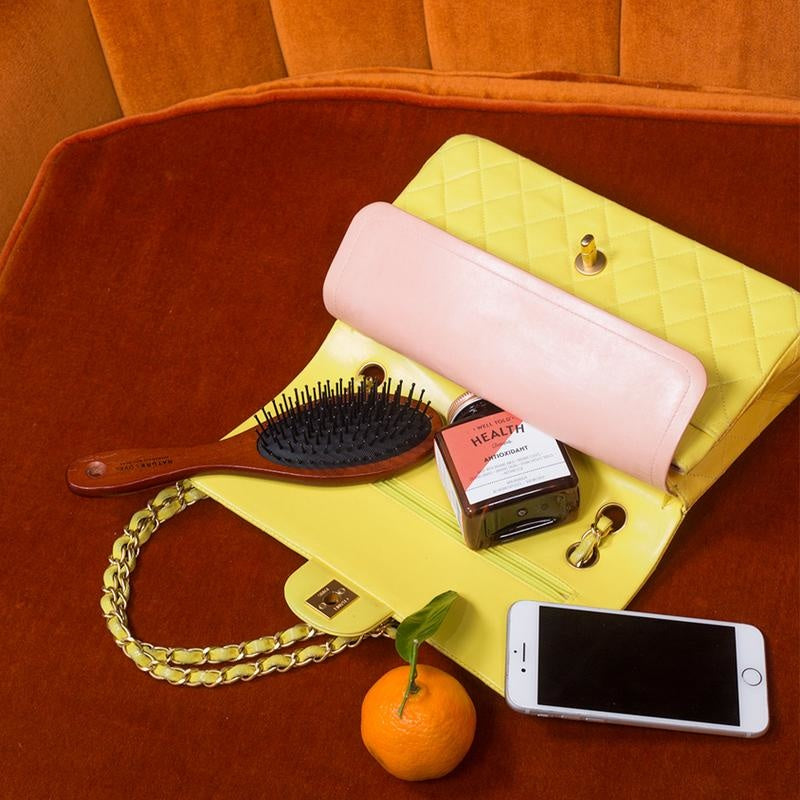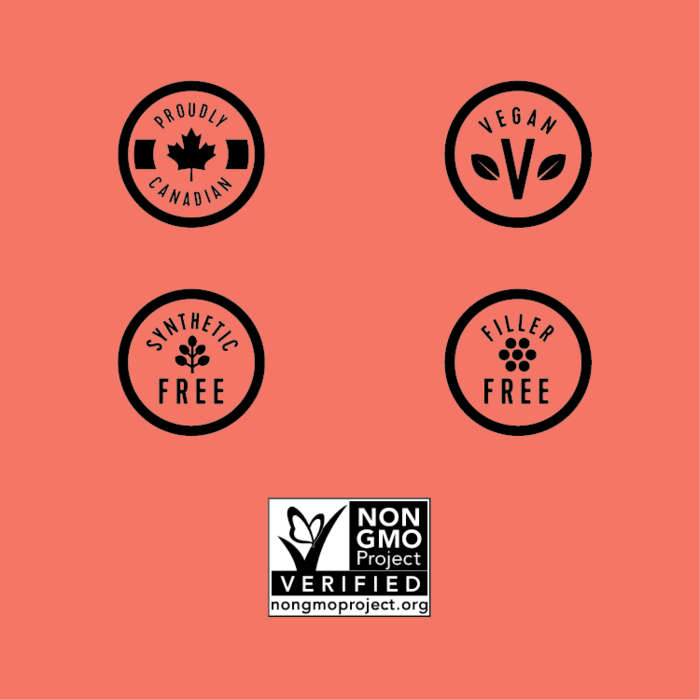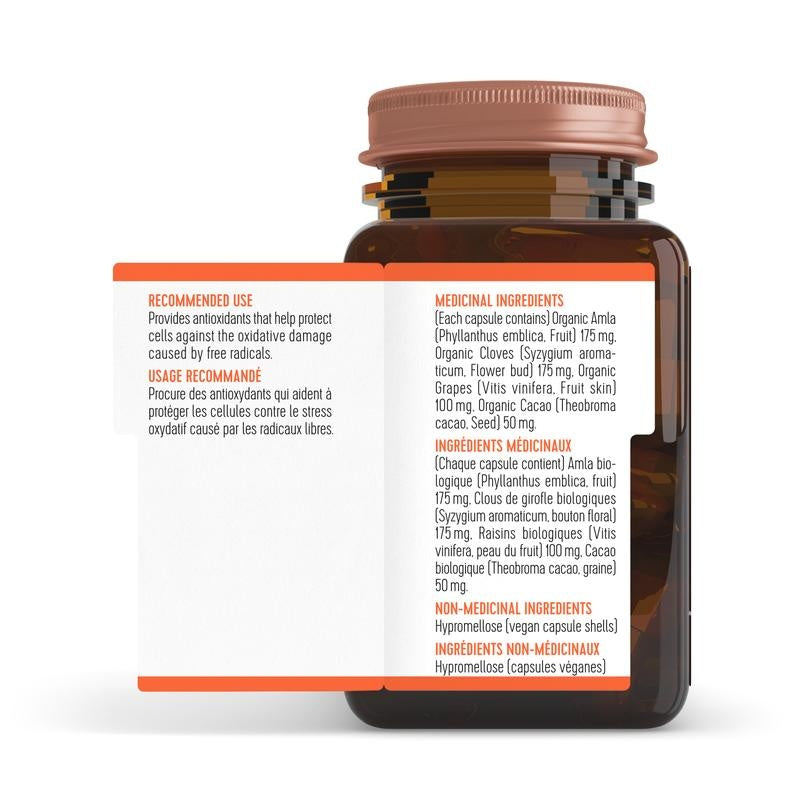 Organic amla + organic cloves + organic grapes + organic cacao + vegan capsule shells + nothing else.
Why take it
If you work out, that's great! But what most people don't know is that intense workouts also create oxidative stress in the body, which in turn causes us to age faster.
If you live with emotional stress, antioxidants can help protect against the physical damage that can result from it.
If you don't get at least 10 portions of fruit and vegetables a day, you are likely not getting enough antioxidants in your diet, which are only found in plant-based food.
To combat many of the other toxins and free radicals that are unfortunately part of modern life.
Ingredients:
ORGANIC AMLA (175 mg)
One of the highest known sources of antioxidants.
ORGANIC CLOVES (175 mg)
Contains quite possibly the most antioxidants per gram of all food.
ORGANIC GRAPE SKIN (100 mg)
All the antioxidant benefit of wine without the alcohol.
ORGANIC CACAO (50 mg)
Made by cold pressing cacao beans, contains living enzymes.
Capsule shells
Our capsule shells are 100% vegan, made with either tapioca or cellulose derived from pine trees.
While many brands choose to use gelatine capsules, we see it as an unnecessary added source of animal product, often unclearly sourced, with potential long-term side effects.
Recommended dose
Adults: Take two (2) capsules daily. Take 2 hours before or after other medication.
Warnings
Consult a health care practitioner prior to use if you are pregnant or breastfeeding, or you have or develop abdominal pain, nausea, fever or vomiting. Keep out of the reach of children.
Known adverse reactions
Laxative effect may occur, in which case discontinue use.
Estimated delivery: between 1-2 days in Ontario/Quebec and 1-4 days Canada-wide