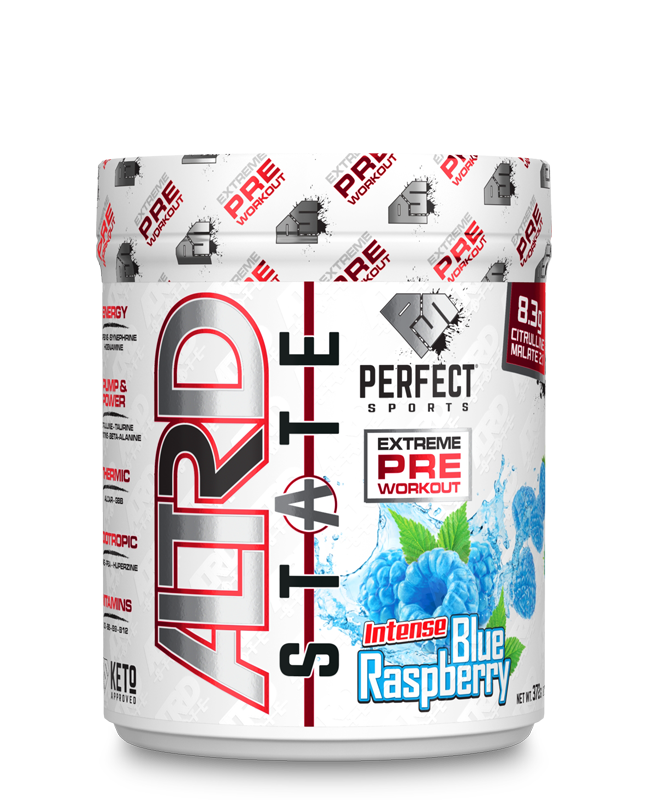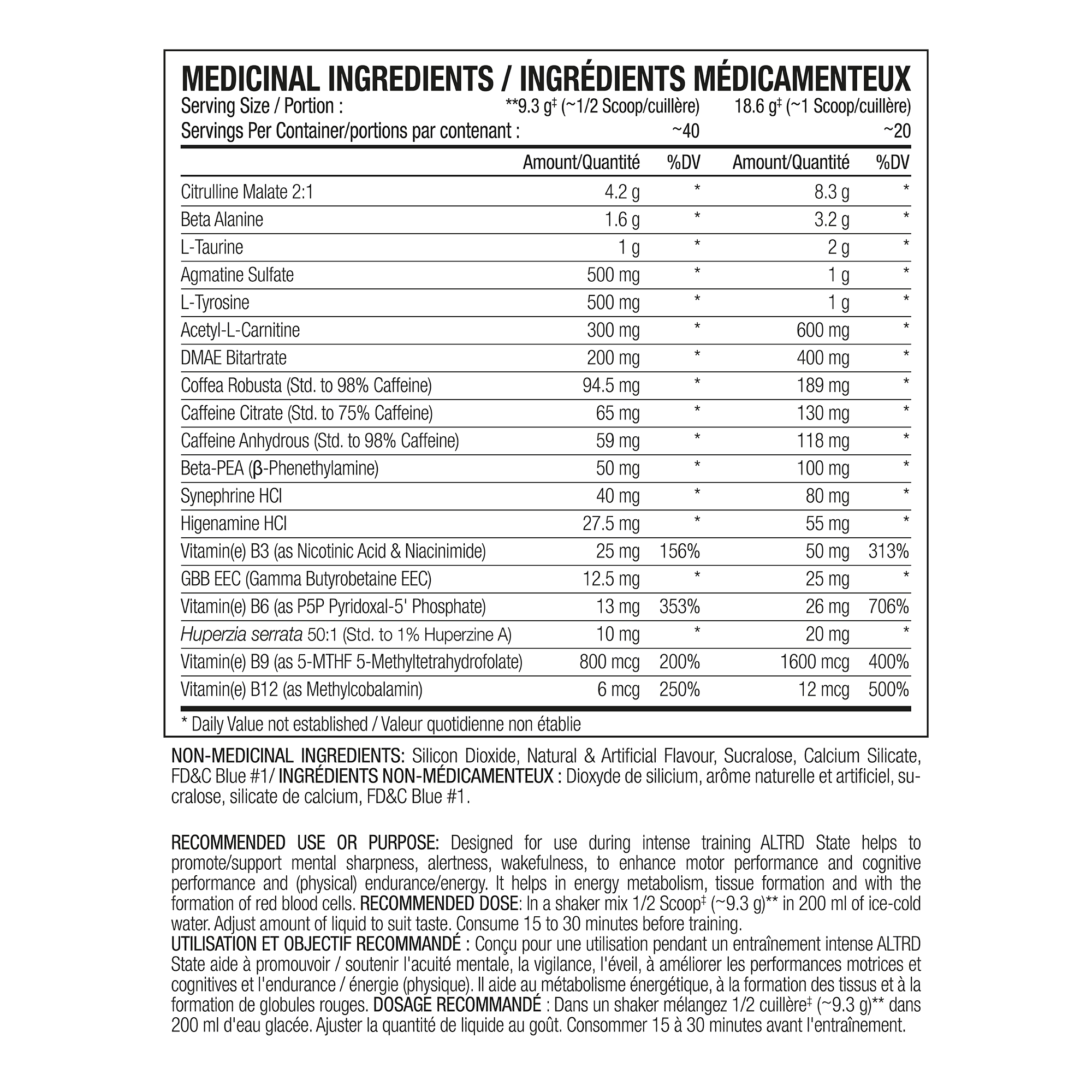 Altered State Extreme Preworkout Blue Raspberry 378g
Maximum-Dosed Extreme Pre-Workout
100% Full Disclosure Label
Build Muscle + Increase Performance + Burn Fat
5 Function All-in-One Pre-Workout
THIS WILL BE THE STRONGEST PRE-WORKOUT YOU'VE EVER TRIED.
ALTRD State produces powerful increases in workout motivation and energy, on-demand. It transforms you on a mental and physical level to train with dramatically increased intensity. One look at the ingredients will tell you that ALTRD State is different than anything you've ever tried.
It combines intense pre-workout energy, a muscle-swelling pump, fat-burning thermogenesis, high-duration muscle-endurance and game-changing nootropic agents that focus your mind. Combined with a full complex of high-dose B3, B6, B9 and B12 vitamins that make ALTRD State the strongest pre-workout available.
WHAT MAKES ALTRD STATE THE STRONGEST PRE-WORKOUT?
Let's face it, strength matters and you need the strongest pre-workout. One that will power you through every goal you set, and smash it! ALTRD State possesses that power. It unleashes an industry-dominating 8.32 g† of muscle-swelling, 2:1 Citrulline Malate, 3.2 g† of Beta-Alanine, 2 g† of Taurine and 1 g† of Agmatine Sulfate to give you workout-crushing pumps, strength and power.
Feel the spine-tingling stimulant power of over 400 mg† of triple-source caffeine yielding compounds and the fat-melting combination of synephrine-higenamine. Experience the mind-altering focus power of 600 mg† of ALCAR, 20 mg† of 50:1 Huperzia serrata extract (std. to 200 mcg† Huperzine A), 200 mg† DMAE and 100 mg Beta-PEA. Test subject after test subject reported a dramatic intensification of sensory experiences combined with mind-sharpening, tunnel-vision focus.
Level up and achieve more reps, increased strength and colossal pumps that will do more than change how you look; it will change who you become. You bring the will to become more and ALTRD State will bring the motivation to fuel your journey.
Estimated delivery: between 1-2 days in Ontario/Quebec and 1-4 days Canada-wide