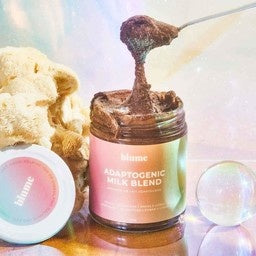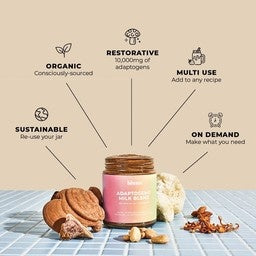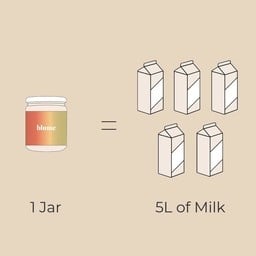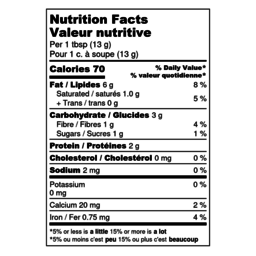 Adaptogenic Milk Blend Vegan 250g
The first-ever, adaptogenic milk concentrate. Plant-based, sustainably packaged and infused with Ayurvedic adaptogens for a creamy (barista-worthy) milk that's ready when you are. This rich nut-milk contains over 10,000mg of a proprietary blend of reishi, lion's mane, cordyceps, and chaga. Formulated to help you find centre and balance.

Blend 1-2 tablespoons of milk blend and one cup of water on high for 20-30 seconds & voila! One jar makes up to 5L of Bettermilk, saving space in your fridge and waste from the landfill.
Ingredients: Organic Almonds, Organic Cashews, Organic Coconut, Organic Rolled Oats, Organic Reishi Powder, Organic Cordyceps Powder, Organic Chaga Powder, Organic Lion's Mane Powder.
CONTAINS: Almonds, Cashews, and Coconut.
MAY CONTAIN: Peanuts, Other Tree Nuts.
We stone-mill our ingredients to maximize nutrition and taste. With over 500mg of adaptogens per serving, this travel-ready milk is the perfect addition to your daily ritual. Blend to use in cereal, smoothies, and lattes, or just have straight from the jar on crackers and apple slices.
Creamy, nutty, slightly sweet, and ultra-smooth. Perfect for Blume lattes, cereal, cookie dunks, or spread on toast.
Estimated delivery: between 1-2 days in Ontario/Quebec and 1-4 days Canada-wide