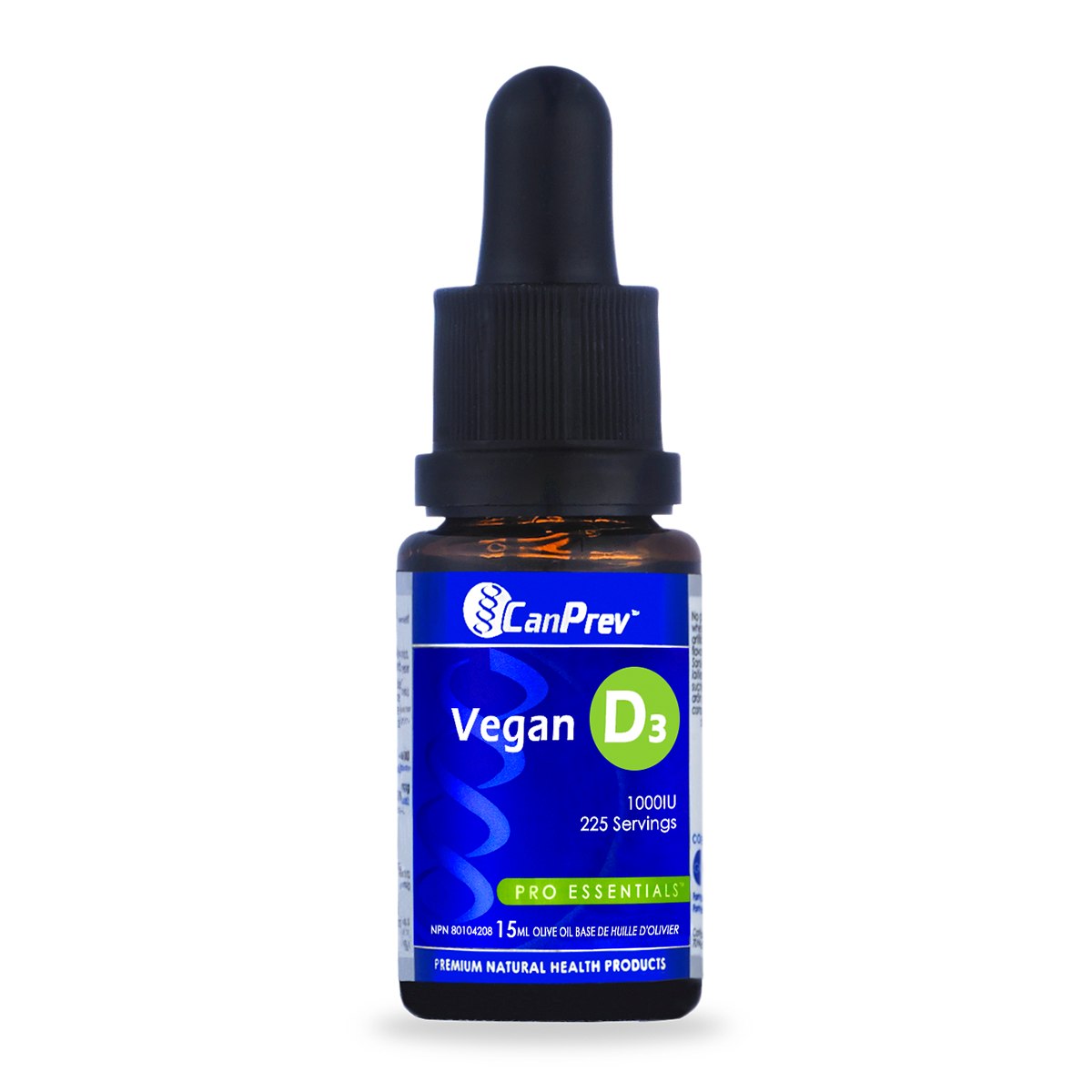 Can Prev D3 Vegan 1000 IU 15ml
This product has an expiration date of 01/2024. This item is final sale and non-exchangeable.
Helps support immune function
Builds strong bones and teeth
Aids in calcium absorption, cardiovascular function and hormone balance
Made from a vegan, lichen-derived form of Vitamin D3
Ingredients
Each drop (0.33ml) contains
Vitamin D3
(Cladina rangiferina)
500IU
Non-Medicinal Ingredients: Olive oil, d-alpha-tocopherol.
Recommended Use
A stable, active and highly bioavailable source of Vitamin D3
Directions
Ages 0 and up: Take one (1) or two (2) drops per day or as directed by a healthcare practitioner.
Adults: Take two (2) drops per day or as directed by ahealthcare practitioner.
Cautions & Warnings
As with any natural health product, you should consult a healthcare practitioner prior to use. Do not use if seal is broken. Keep out of reach of children.
Known Adverse Reactions
Stop use if hypersensitivity occurs.
Estimated delivery: between 1-2 days in Ontario/Quebec and 1-4 days Canada-wide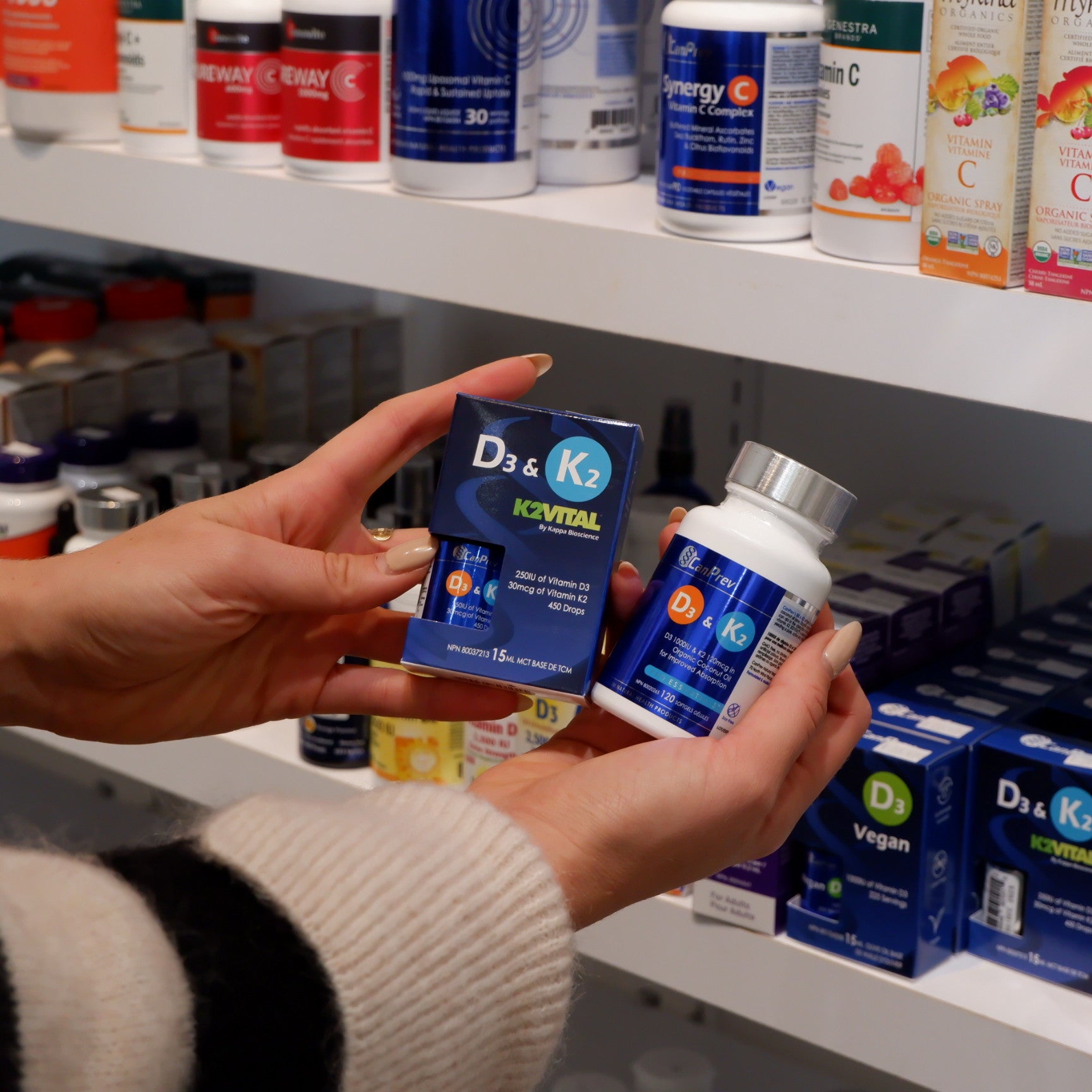 Can Prev
Can Prev was born out of a desire to make natural medicine safe, effective and accessible to everyone. Their Vision is centered around understanding root casuses, so you can find lasting solutions that allow you to live life to the fullest.


Shop Now